To coincide with the beginning of the tertiary semester, the Department of Human Services will host a live Facebook Q&A session especially for people to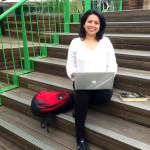 ask about Centrelink payments and services for students.
Department of Human Services General Manager, Hank Jongen said since February 2012 the department has hosted seven highly successful live Facebook Q&A sessions for students.
"On Thursday 6 March from 6pm until 8pm (AEDT), expert staff will be on hand to answer students' questions all over the country in real time covering topics such as eligibility, the Parental Means Test and how they can do their business with us online," Mr Jongen said.
"So far, through hosting interactive sessions on the Student Update Facebook page, our staff have been able to answer over 700 questions from close to 1500 people who are either currently receiving a student payment or have questions about Youth Allowance, Austudy or ABSTUDY.
"As well as answering questions we have been able to inform students of other payments they may be eligible for, such as the Student Start-up Scholarship, Rent Assistance, Relocation Scholarship and the Low Income Health Care Card.
"These live Facebook Q&A sessions provide a great opportunity for students, especially those who live in rural, regional and remote areas to have direct access to specialist information without having to call or travel to visit a service centre."
Tania Moreno is completing post graduate studies in commerce and marketing at the University of Adelaide and says she is planning to participate in this week's live Facebook Q&A.
"It would be great to know if I am eligible for any assistance to help me while I'm at uni after working full time over the holidays," said Tania.
"An interactive session on Facebook is perfect, especially for students like me who are juggling uni with part time work. It means I save precious time."
Mr Jongen said a great option the department has available for students to manage their Youth Allowance, Austudy and ABSTUDY payments is the Express Plus Students app.
"The app offers a simple, fast and mobile way for students to do Centrelink business on the go without having to visit a service centre, which is great for busy people," said Mr Jongen.
"We are planning to host more of these live Facebook Q&A sessions for students in the future, so I encourage anyone interested in participating to 'Like' the Student Update Facebook page and follow @StudentUpdateAU to be one of the first to know."