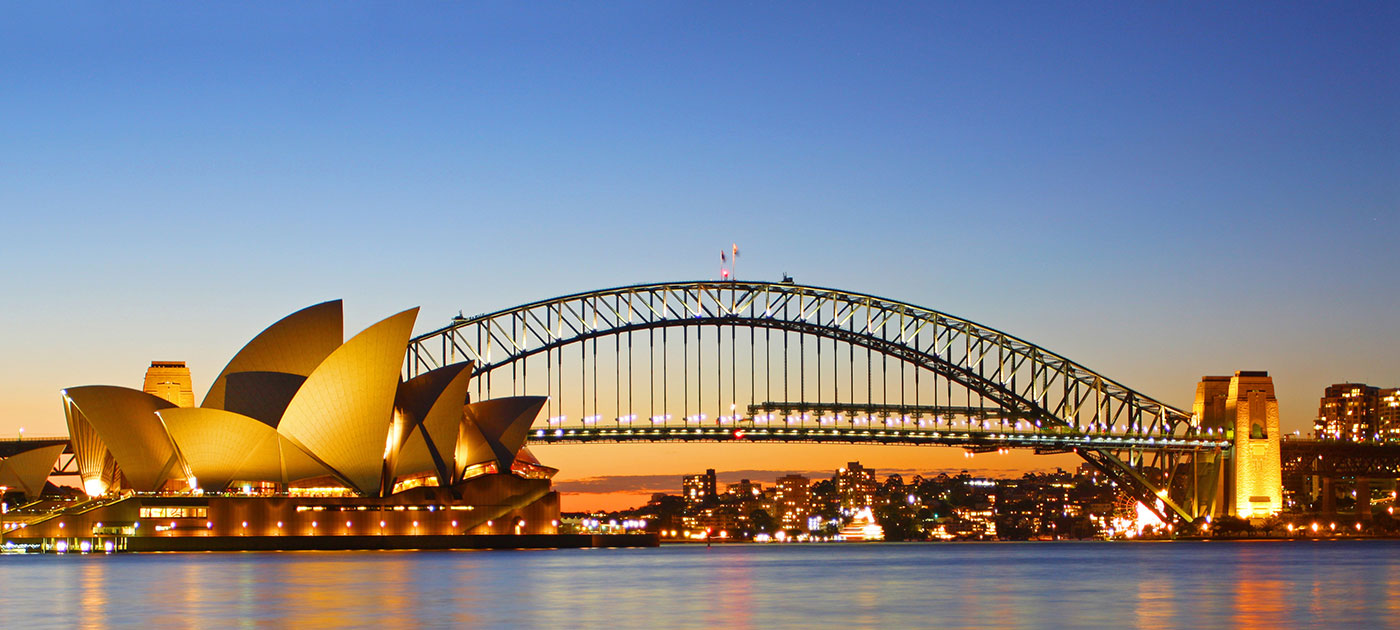 Australian tourism industry has brought in $101.6 billion in 2013-14, while total visitor spend was up by 4%. Record expenditure of $30 billion (up 7%) by international visitors, and $72 billion (up 3%) by domestic travellers places Australian tourism in a strong position to achieve the industry's 2020 target of $115 billion in overnight expenditure, reveals Tourism Research Australia's (TRA) State of the Industry Report 2014.
Asian markets were the largest contributor to Australian tourism exports, accounting for 47% of international visitor expenditure, with the report forecasting continued growth of 10.5% for China tourists, 6.6% for India and 5.8% for Singapore.
"This is a major vote of confidence in Australia's tourism sector which is extremely well placed to experience strong continued growth," said Andrew Robb, Minister for Trade and Investment.
"Tourism is one of Australia's great strengths it is something we do as well as anyone and better than most and that is reflected by the latest data. More than 929,000 jobs are linked to tourism and its contribution to our economy is substantial," Mr Robb said during the 4th Annual Tourism and Transport Forum Leadership Summit.
TRA's State of the Industry Report 2014 highlights a continuation of the positive trend over the past five years – an increase across both domestic and international sectors to a record $102 billion in total visitor expenditure – but the growth is tempered by sustained above-trend growth in outbound travel (up 6.5% in 2013–14), which continues to provide a threat to the domestic sector—the industry's bread and butter. "The challenge for the Australian tourism industry is unlocking its potential and increasing the appeal of holidaying at home to domestic travellers" said Mr Quinn, Assistant General Manager of TRA.
Total overnight visitor expenditure – the measure used to track industry progress – grew five per cent for the year to $83.4 billion, meaning the industry is well positioned to reach the Tourism 2020 goal of doubling overnight visitor expenditure to between $115 and $140 billion.
Having made tourism one of five National Investment Priorities, Mr Robb also welcomed the record value of international investment in tourism infrastructure achieved this year. TRA's report shows the tourism investment pipeline is now worth almost $50 billion across the accommodation, transport (aviation) and attractions sectors.
"Having scrapped the carbon tax, frozen the Passenger Movement Charge for the current term of parliament and by providing additional funding for Tourism Australia, it is clear that Australian tourism is open for visitors and investment," Mr Robb said.
Key highlights of the Report:
Total tourism expenditure increased 4.2% to $101.6 billion (USD89.1 billion)
International visitor expenditure increased 7.2% to a record AUD30.1 billion (USD26.4 billion), underpinned by China and the UK
Domestic overnight visitor expenditure increased 3.6% to AUD53.3 billion (USD46.8 billion)
Domestic day visitor expenditure grew marginally to AUD18.2 billion (USD15.9 billion)
Domestic and international aviation capacities show strong progress, achieving 76% and 64% of their respective 2020 targets
Accommodation supply has progressed by more than a quarter (26%) toward its 2020 target of 20,000 new rooms, supported by a growing tourism investment pipeline.