Prices in Melbourne fall to six-year low
Petrol prices have hit a six-year low in Melbourne and in some parts of Sydney as the price of fuel dropped to 99.9 cents at some service stations.
The current trend of selling unleaded fuel for less than a dollar a litre is expected to be the beginning of a run of low prices around the country. It followed a national trend, with Australian prices falling to their lowest level since May, 2009 earlier this month.
Petrol prices have plummeted since last year as global oil halved from more than $100 a barrel to less than $50.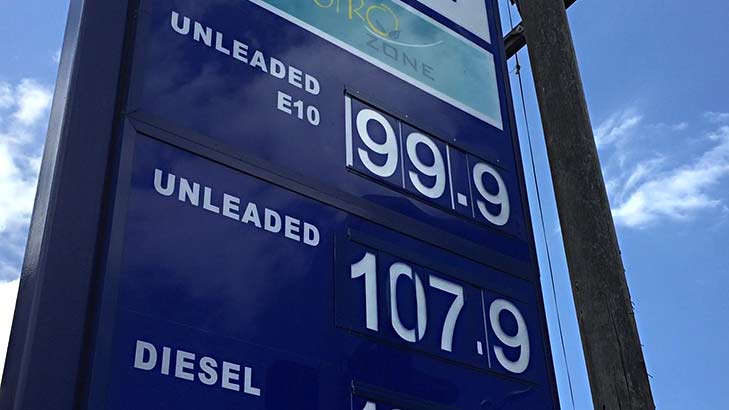 According to the Royal Automobile Club of Victoria (RACV) fuel spokesman Michael Case said, it was the first time unleaded petrol had dipped below $1 a litre in Melbourne in six years. "The previous low was at the beginning of 2009 after the global financial crisis," he said. "We're now in our fourth month of continual decreases of retail fuel prices. It's has just been going down, down."
It marks a low in Melbourne petrol prices, which have plunged from more than $1.50 a litre since last year, and follows a similar drop in prices for Sydney motorists filling up with E10 last week.
RACV said the average price for unleaded across the city on Tuesday was $1.06 a litre, but it said some petrol stations were selling it for 99.9 cents. Prices at nearby outlets in Sunshine, Yarraville and Newport were about 5¢ a litre more expensive on Tuesday and the average price in Melbourne was 106.2¢ a litre, according to price comparison website Motor Mouth.
Michael Case from the RACV said the good news for motorists was set to continue. "Petrol prices have been on the way down continuously since early October," he said. "The wholesale price of fuel has been trending down now for around three months and there's no sign of that changing in the short term.
"We expect fuel prices will continue to decrease, at least in the short term. It's much less than what motorists have been experiencing for years in the vicinity of $1.50, so much cheaper and good news."
"[There's] a lot more people on the road travelling longer distances than normal, so it will mean cheaper motoring and it's good for household budgets and the economy in general."
But country areas had not been so lucky.
"There are some regional centres that are yet to have decreases in line with what's happened in Melbourne," Mr Case said. "Motorists would expect to pay more, because of transport and supply-related costs, but even so the extra cost should be in the order of 5-10 cents. But there are a number of regional centres with much higher prices than they should have, given the recent decreases in world oil prices." Mr Case also said the cost of diesel was too high across the state and retailers should start moving to reduce the price.
AMP's chief economist, Shane Oliver, said motorists filling up for 99.9¢ a litre would save about $20 a week. He said inner-city outlets were likely to start discounting petrol to remain competitive. "We saw in Sydney when it did go down to 99.9¢ a litre, within a week other service stations started pushing towards 102¢, 103¢. I can't see them all going below a dollar straight away, but whichever way you cut it it's good news."
The national average price of unleaded petrol last week dropped from 119.7¢ a litre to 115.7¢ a litre, according to the Australian Institute of Petroleum. Prices in country areas remain higher than the city, with the average metropolitan price 111¢ a litre compared with 125.2¢ in regional areas.
Mr Case said while it was impossible to predict how low petrol prices would drop, drivers would continue to save at the bowser in the short term. "With wholesale prices continuing to decline, there's no reason why the retail price should not also continue to decline," he said.
– TheAge/ABC