By NSW Premier, Barry O'Farrell
One of the world's most innovative electronic ticketing systems is now available in Western Sydney, as the Opal card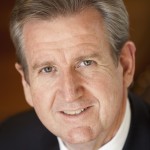 continues to be rolled out across Sydney's public transport network.
Opal has been extended to 22 train stations from Homebush to Casula via Granville, and along the Carlingford line to Olympic Park. By the end of the month, a further 26 stations will be added to the Opal network from Harris Park to Emu Plains and also to Richmond via Schofields.
By the end of the month commuters travelling across the rail network will be able to use the cards at 120 stations, with more to be added in the coming months.
These additions double the number of train stations that have been fitted with Opal readers. Commuters travelling across the rail network can use the cards at 94 stations, with more to be added in the coming months.
The take-up rate has been strong with more than 75,000 Opal cards already registered, including 14,000 registered in just one week.
Commuters using their Opal cards are able to benefit from convenience by skipping dreaded Monday morning ticket queues, as well as cheaper travel. Using your Opal card can provide you with discounts of up to 13 per cent compared to using a single MyZone paper ticket and off-peak discounts of up to 30 per cent apply for all journeys taken before or after the weekday morning and afternoon peaks – and all day on weekends.
For example, an Opal cardholder travelling from Liverpool to Town Hall would pay a single adult fare of $6.30 – a saving of 50 cents if they had purchased a paper ticket. If the same Opal customer opted to travel outside of peak times they would pay only $4.41 – a saving of more than two dollars on a paper ticket fare.
Additionally, commuters using their Opal cards will pay no more than $2.50 per person to travel across the Opal network on Sundays. Fares are also capped at $15 every other day of the week meaning you can travel as much as you like, anywhere, and be assured you won't pay any more than the capped amount.
The NSW Liberals & Nationals Government is committed to rolling out the Opal network as quickly as possible. It's already accepted on all train stations from the City to Bondi Junction, Strathfield, Epping, Hornsby, Chatswood and Wyong. Every Sydney Ferries service is Opal-compatible, and the cards are also able to be used on two bus routes – including the popular 333 bus to Bondi.
In more good news to report, the latest ABS data shows an extra 8,400 jobs were created in NSW in January.
This is proof the NSW Government's approach to economic management is working. NSW has outperformed every other State and at 5.8 per cent, we continue to maintain one of the lowest unemployment rates in the country.
NAB's monthly business survey also shows business conditions are at levels not seen in two-and-a-half years, in a sign business is confident in the NSW Liberals & Nationals Government's ability to rebuild our economy following years of NSW Labor neglect, through the delivery of world-class projects such as the Opal card rollout.