Sydney (Trifbune International): Minister for Citizenship and Communities Victor Dominello said Guy Zangari's defence of Rudd-Gillard Government funding, cynically promised to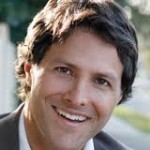 multicultural organisations five minutes before their impending electoral demise, was a reminder of NSW Labor's 16 years of economic mismanagement and tokenism towards multiculturalism.
"It is reckless and cruel of the Federal Labor Government to make promises to multicultural organisations they knew they would never be asked to deliver," Mr Dominello said.
"Labor had six years to roll-out a program in an organised and transparent way. Instead they chose to introduce $14.55 million in 'one-off' funding three months before the Federal election.Community groups were sent letters of offer in August 2013, during the Caretaker period of the Federal Election, for applications made under the Building Multicultural Communities Program.In light of the current state of the Federal Budget, with Labor's $144 billion debt legacy, the Commonwealth Department of Social Services has withdrawn offers of funding.
"The NSW Government believes multiculturalism is one of our state's greatest economic assets and we are genuinely engaging and consulting with multicultural communities.
"We support projects which foster community harmony and social inclusion through the Community Relation Commission's $1.4 million Multicultural Advantage Grants Program and increased its funding by 2.4 per cent last year.
"Initiatives including, the Multicultural Business Advisory Panel, Multicultural Ministerial Consultative Committees, the Premier's Multicultural Community Medals, the Premier's Multicultural Media Award and Multicultural March demonstrate our partnership and engagement with the community.
"It is disappointing that the Rudd-Gillard Government desperately promised millions in extra funding to multicultural groups in NSW which it could not afford nor deliver.
"In contrast to Labor's 16 years of tokenism towards multiculturalism, the NSW Government is consulting closely with multicultural communities on improving the delivery of government services," he said.