By NSW Premier, Barry O'Farrell 
Further measures to address the sickening episodes of drug and alcohol-fuelled violence we have seen in recent months have come into effect across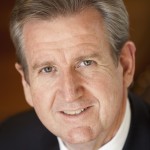 trouble hotspots in Sydney.
The deaths of Thomas Kelly and Daniel Christie, and brutal attacks that have left too many young men seriously injured, struck a chord with many of you. The community demanded action and I make no apologies for the approach taken by the NSW Liberals & Nationals Government to make our streets safer.
Hotels, registered clubs, nightclubs and licensed karaoke bars across both the Sydney CBD Entertainment and Kings Cross precincts are now required to enforce 1:30am lockouts and stop alcohol service at 3am.
What this means is anyone who leaves or is ejected from one of the venues inside the precinct after 1:30am won't be able to re-enter that particular venue – or any other pub or club in the precinct that night.
It has been incorrectly claimed venues will be forced to close at 3am. Venues inside the precinct can remain open in line with their licensing conditions, however are now required to stop selling alcohol to patrons from 3am onwards.
Small bars, restaurants and hotels are exempt from the measures, with research showing the risk of violent attacks is significantly lower than in larger pubs and clubs.
We want to help people leave the area as soon as possible once they leave a licensed venue. Free buses are now running from Kings Cross to the CBD allowing people to connect to NightRide services every Friday and Saturday nights.
One measure that applies in every suburb of Sydney, and across the entire State, requires bottle shops to close at 10pm. This measure also takes into account all sales of takeaway alcohol.
In addition to these measures, police will be given extra powers to deal with troublemakers. On-the-spot fines for continued drunk and disorderly behaviour, or ignoring a police move-on order, will be increased five-fold to $1,100. Officers will also be able to impose bans that could force a person to stay away from the area for up to 48 hours. Police officers will maintain a highly visible presence across the Sydney CBD Entertainment and Kings Cross precincts to make sure venues are complying with the recent changes. The NSW Government is sending a strong message that anti-social behaviour and alcohol and drug related crime won't be tolerated.
The idea that it's OK to go out, get drunk, start a fight or throw a coward's punch is completely unacceptable, and under these measures those who do so will face serious consequences.
There is no one-size-fits-all solution but I am confident these changes will make difference in addressing the unacceptable behaviour and culture that contributed to the senseless and cowardly attacks we have witnessed in recent times.