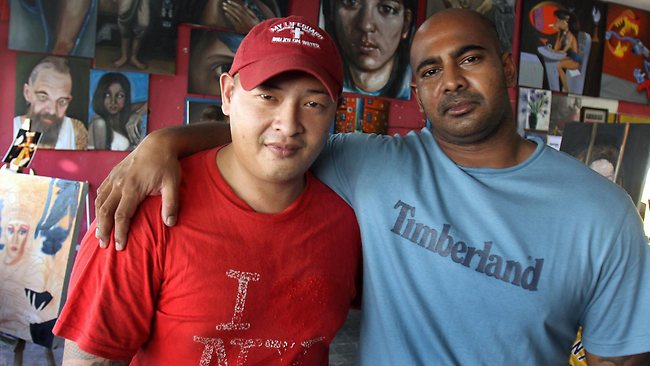 Jakarta (Tribune Report) – The Indonesia Attorney Generals Office provided some relief to the relatives of two Australian drug convincts when an official was quoted as saying that officials are yet to determine the time and venue of the execution of two Australian drug convicts on death row.
"No decision has been made yet. We will announce it in time, AGO spokesman Tony T. Spontana was quoted by Indonesia's official news agency, Antara. However, the official also reiterated that the plan to execute Andrew Chan and Myuran Sukumaran, both members of "Bali Nine" drug ring, will not change despite pressure from their countrys government.
"Execution will be carried out in line with the law and will not be influenced by pressure from anywhere," he noted.
He said 14 convicts will be executed this year. Their clemency pleas have been rejected, giving their sentences a permanent legal force.
Indonesian President Joko Widodo rejected Andrew Chans request for clemency on January 17 and that of Myuran Sukumaran in December 2014. Antara news added that Andrew Chan and Myuran Sukumaran will be executed at the same time as they were nabbed together. On January 18, the AGO executed six narcotic drug convicts, including five foreigners, who were on death row. Among the six convicts who were shot to death were a Brazilian, a Dutch, a Vietnamese, a Malawian, a Nigerian, and an Indonesian woman.
Antara news further reported that Indonesia currently has some 64 inmates on death row. The government plans to carry out executions every month.Indonesian head of state recently said excessive drug abuse has put Indonesia in a state of emergency; the country has 4.5 million drug addicts who need rehabilitation. Some 1.2 million drug addicts are in such dire conditions that rehabilitation is no longer an option for them. As many as 50 drug addicts die every day and 18 thousand die annually.
Meanwhile the families of two Bali Nine drug smugglers on death row in Indonesia have pleaded to the Australian Government for help, in a final effort to save them from execution.
Raji Sukumaran has told the Australian Broadcasting Corporation that she was "terrified" that her son Myuran could be executed in the coming days for attempting to traffic heroin into Australia. "I've been told that my son will be taken out and shot at any time. I don't know what to do," she said.
Holding back tears alongside her daughter Brintha and son Chinthu, Ms Sukumaran described the 33-year-old convicted drug smuggler as a "loving kid" who grew up in Sydney's west and got caught up with the wrong crowd.
She did not comment on any final bids to prevent her son's execution, but said she had full confidence in the Australian Government.
In a related development the former head of Indonesia's national narcotics agency, Made Mangku Pastika, says Australians Andrew Chan and Myuran Sukumaran shouldn't be executed in Bali, "just somewhere else".
Bali's pro-death penalty governor doesn't want Australians Andrew Chan and Myuran Sukumaran executed on his island, believing it may spoil the harmonious climate.
Indonesian officials fear that its trourism industry may be effected as many Australia may reconsider their tour-visits if the executions take place. Around one million visitors from Australians have spent their time in Indoensia during 2014 alone, most of them to Bali.