A "massive and unprecedented" military operation targeting al-Qaeda in the Arabian Peninsula is underway in Yemen, according to an unnamed Yemeni official.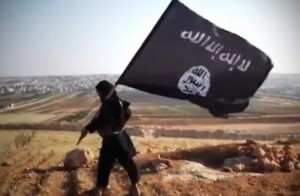 A senior Yemeni government official spoke to Media about the ongoing operation. At least 65 suspected militants were killed since Saturday in the provinces of Abyan, al-Bayda, and Shabwa. The drone strike in al-Bayda killed 10. The operation in Abyan and Shabwa is still underway.
On Sunday night, Yemeni special forces ambushed militants believed to be high-value targets in AQAP, killing them. Yemeni commandos also exchanged gunfire with militants in a vehicle on a highway in Shabwa.
The official added that suspected American drone strikes over the weekend in Abyan killed at least a dozen AQAP fighters. Abyan, the official noted, is the area where AQAP followers had recently gathered to hear Yemen al-Qaeda leader Nasir al-Wuhayshi speak.
Another Yemeni official expressed skepticism about the success of the alleged U.S.-Yemen joint operation, saying, "I'm worried this is an attempt to convince Yemenis that the U.S. and Yemen have turned a corner and are in the process of destroying AQAP… At this hour, the numbers of militants being reported as being killed keeps changing, and we still aren't sure if any civilians have been killed or wounded in these strikes."