BARCELONA: WhatsApp, the world's biggest mobile messaging service, is to add a voice call service for its 450 million customers, laying down a new challenge to telecom network operators just days after it was bought by Facebook for $19 billion.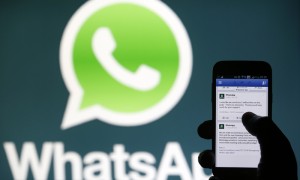 Chief Executive Jan Koum said his aim was for WhatsApp users to be able to make calls by the second quarter, just as they can now text messages, in a bid to expand the service's appeal to help it hit a billion users.
"We are driven by the mission that people should be able to stay in touch anywhere and affordably," Koum said at the Mobile World Congress industry fair in Barcelona on Monday.
WhatsApp and competitors like South Korea's KakaoTalk, China's WeChat, and Israel's Viber, have punched a hole in telecom operators' revenue in recent years by offering a free alternative to SMS text messaging.
The news that the most powerful of them was adding voice calls to its service will be seen as worrying for telecom operators globally, which got about $120 billion from text messaging last year, according to market researcher Ovum.
Adding free calls threatens another plank of telecom operators' revenues, albeit one that has been declining in recent years as carriers' tweak tariffs to focus on mobile data instead of calls.—Reuters