State Department says US tightened its oversight on arms shipments to ally Israel during the bombardment of Gaza.
The Obama administration, which urged Israel do more to prevent civilian casualties in its conflict with Hamas fighters, placed US arms shipments to Israel under greater scrutiny during the Gaza crisis, the US State Department has said.
Marie Harf, a spokeswoman for the US State Department, said on Thursday that "given the crisis in Gaza, it's natural that agencies take additional care to review deliveries as part of an inte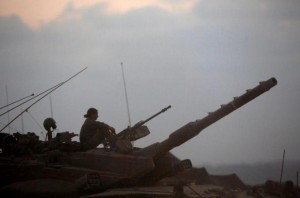 r agency process. That is by no means unusual and, again, does not indicate any change in policy."
"I'm not going to give a specific reason behind why, during a crisis, we would take a second look."
Harf was responding to a  Wall Street Journal report on Thursday that said the Israeli military had quietly secured US ammunition supplies from the Pentagon which caught White House and State Department officials off guard during the Gaza conflict.
She played down the idea that the White House or State Department were surprised by the Pentagon's shipments or that there was any diminution of US support for Israel.
The newspaper said the Obama administration had since tightened its control on arms transfers to Israel, a close US ally that has strong support within the US Congress.
On August 3, the US State Department issued an unusually harsh statement after shelling at a UN school in Gaza. While it did not explicitly blame the shelling on the Israeli military, it urged greater care to protect civilians.