Report and Analysis by Syed Atiq ul Hassan, 12 November, 2023
Since October 7, 2023, thousands of Sydney residents have joined weekly peace and free Palestine rallies, expressing solidarity against the ongoing brutality and genocide of people of Gaza by Israeli forces. Diverse groups, including Islamic organizations, human rights advocates, indigenous groups, representatives of the Green Party, and even some Jewish community members, have come together on the main streets of Sydney CBD, staged protest and a huge rally.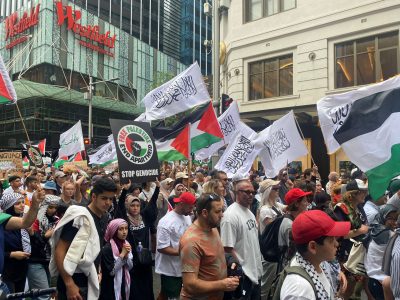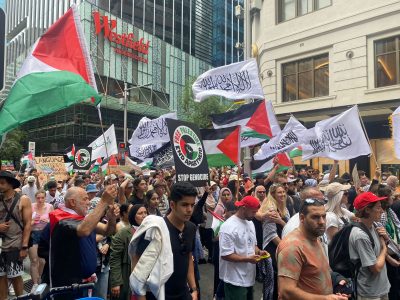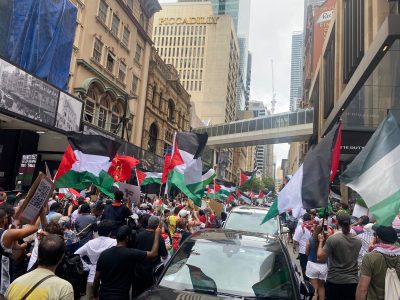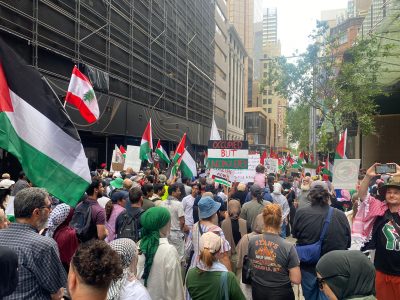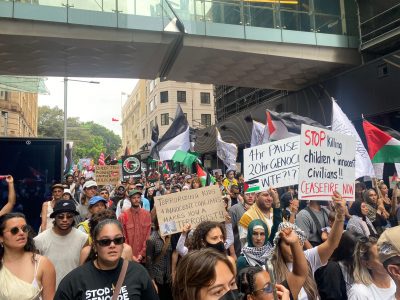 Participants, ranging from elders to youth, women, and children, raise their voices against the indiscriminate attacks on Gaza by Israeli forces. Notably, young girls and children passionately chant slogans for a ceasefire and an end to the genocide in Gaza.
Despite widespread condemnation from peace-loving parliamentarians and senators, including appeals to halt the inhumane acts of terror and ethnic cleansing in Gaza by Israel, Australian Prime Minister Anthony Albanese has not publicly criticized the indiscriminate brutal continuous attacks on Gaza by Israeli forces with heavy weapons. The Israeli forces' actions, targeting residential areas, hospitals, schools, and marketplaces, suggest a clear agenda of ethnic cleansing in Gaza.
Regrettably, major powers such as the USA, UK, and several European nations remain silent observers to the brutality of Israeli forces and the provocative statements of Israeli Prime Minister Benjamin Netanyahu. There is growing concern that these countries are tacitly supporting Israel's bid to eliminate the people of Gaza and assert complete control over Palestine by Israel. While leaders in the US, UK, and Europe argue that Israel has the right to self-defence, evidence suggests continuous war crimes in Gaza, resulting in the loss of over 20,000 innocent lives of the people Gaza.
Despite a wave of social media posts, interviews, analyses, and video clips by Australians condemning the ethnic cleansing in Gaza, Prime Minister Albanese has not condemned these atrocities publicly. There is disappointment that the Premier of New South Wales expressed support for the Jewish community without any apparent cause, while attempting to influence the New South Wales Police to hinder peaceful rallies and protests in Sydney. However, the police and security forces have upheld the residents' freedom and permitted the peaceful rallies.
Today (12 Nov), thousands of supporters gathered once again in Sydney CBD, calling for peace, a free Palestine, and an immediate ceasefire. The rally showcased a diverse array of participants advocating for justice and an end to the violence in the region. (The writer is Sydney-based journalist, political analyst and editor, Tribune International, Australia, his email address is shassan@tribune-intl.com