This unjust law must change, IFDNP will protest internationally
Sydney (Press Release from IFDNP): This is absolutely unfair and unjust that the patriotic Pakistanis are not only barred from contesting election in Pakistan but they even cannot hold any party position says Syed Atiq ul Hassan, the Convenor & Organiser of IFDNP (International Forum of Dual National Pakistanis).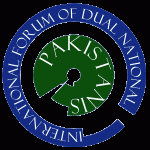 'Political Parties are not the government or arm services of Pakistan… how biased and discriminative this Political Order is… which should be changed' says Mr. Hassan.
'Dual national Pakistanis are far more loyal to Pakistan then those who made this unjust law' says Mr. Hassan.
In reaction to the recent announcement of ECP; Mr. Hassan announced that the members of IFDNP are working and planning on a worldwide protest against this unjust law which is discriminating loyal Pakistanis not to take in the electoral system of Pakistan.