Sydney (Tribune International): Pakistani Community in Australia is in deep grief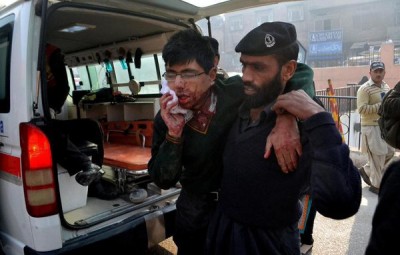 and pain due to the inhumane, barbaric and terrified massacre of 141 people including 130 children in a school in city of Peshawar in Pakistan by the terrorists.
This is highly depressing and shocking moments for Pakistanis in Pakistan and anywhere they live.
This is a testing time for Pakistanis. They need to demonstrate unity, peace and patience. They have to unite at this time and pray for the patience (sabr) for those whose loved ones have been martyred by the barbarians.
A recitation of Holy Quran for the martyrs of Peshawar has been organised on Thursday 18th of December 2014 at 6pm at Lalor Park, Community Centre, Lalor Park NSW (Corner of Freeman Street and Northcott Road, Lalor Park).
Further information can be obtained by contacting Syed Atiq ul Hassan on 0412 881 597 or Hafiz Raza on 0422891922.