Tribune International Report
PK, the Bollywood comedy-drama starring Aamir Khan has made more than $100 million in global box office sales since its release on December 19 – a benchmark that no Indian film has touched before.
The film that satires religion and its paraphernalia in India has set new benchmark in Indian film industry despite protests, television debates, a handful of lawsuits, and a string of other controversies against the movie in India.
The magic of 3 Idiots team – actor Aamir Khan, director Rajkumar Hirani and producer Vidhu Vinod Chopra – worked perfectly in PK making it one of the greatest Bollywood movies of the year which is released by UTV Motion Pictures (a unit of Walt Disney India). The movie 'PK' stars Aamir Khan and Anushka Sharma in lead roles, with Sushant Singh Rajput, Boman Irani, Saurabh Shukla and Sanjay Dutt in supporting roles.
Bollywood movies are famous for its songs, dance acts, and dramatic visuals. But India's most popular movie industry has this time dared to question superstitions in a place where religion is deeply rooted in social consciousness of the people, sparking social and religious debates in a country of 1.2 billion people and many religions.
PK has all the elements common to big-budget Bollywood movies – song, dance, romance, melodrama, comedy, incredible plot twists. But what sets apart PK from other Indian movies is its stimulating and critical look at religious practices and social dealings in India and its inspiring message which has compelled people to think once again before blindly following the rituals.
PK – Thought-provoking Comedy drama
Rajkumar Hirani's ambitious, thought-provoking and strikingly original comedy-drama tells the story of an alien (Khan) who lands in India on his visit to planet earth and stumbles on duplicitous religious dogma and traditions. He almost immediately becomes victim to human greed as his 'remote control' – a device without which he cannot go back to his planet – gets stolen. From that moment, he embarks on a journey to discover the world where he meet both good and bad people, visits places and learns the local language.
On his long journey, he painstakingly discovers that many people believe that only god can help him find his remote control. He visits remote temples, mosques and churches. He follows advices given by priests and religious leaders to convince the god of every faith. But gradually with every meeting and visit he finds out some self-styled gurus or 'god-men' use superstitions and 'fraud' to 'cheat' people.
The movie's simple narrative is what has made it appealing as it doesn't aim to preach, neither does it reach any conclusion on the existence of religion, but simply questions superstitions.
"Believe in the god who created you, not the one you created." This key line from the movie interested many moviegoers.
PK Becomes successful Top-Grossing Film of All Time in India
PK has become the highest-grossing film of all time in India, leaving dhoom 3 into second place on the country's list of all time top grossing movies in which Amir Khan also played lead role. "PK is a delightful movie with an important message, and we are glad that audiences across the world have embraced our film in the way they have," said Amrita Pandey, Disney India Vice-President and head of studios marketing and distribution.
PK and its controversies
The Rajkumar Hirani directed social-satire has been in the news for more than one reason. Soon after its release on Dec 19, the movie landed in a huge controversy due to its sensitive content. Several Hindu outfits including Bajrang Dal and Vishwa Hindu Parishad slammed PK for being anti-Hindu and demanded immediate ban. Theatres showing PK were also vandalized in some cities including Delhi. A yoga guru Baba Ramdev asked Hindus to unite and protest against the movie. In a reference to Aamir Khan, Baba Ramdev said, "It seems like big personalities are fond of insulting Hindu deities".
While a number of FIRs have been registered across India against the film, India's Supreme Court overruled them clarifying that the film was initially cleared by the country's censor board before its public screening.
The movie has had generally positive response from international audience and received mixed reviews from critics at home, but most have praised Aamir Khan and director Rajkumar Hirani for showing courage to produce a movie on a sensitive subject.
Film Analyst Namrata Joshi believes Aamir and Hirani deserve applause as they took a sensitive topic of debate on religious and rituals relating to it. "Aamir is a superstar and that is why this movie has reached millions. It has made people think. Religion has been debated in many regional language films and earlier Bollywood films, but Aamir's presence has made the difference this time," says Namrata Joshi.
Exhibitor and distributor Akshaye Rathi predicts 'PK' could have a lifetime collection of Rs 340 crore if cinemas wouldn't be vandalized.
A hashtag on Twitter called #boycottPK started trending almost immediately after the movie was released. But at the same time, those who admired the movie started a rival hashtag called #IsupportPK.
The launching time of the movie has also been termed critical as issues like religious conversions are being debated in Indian parliament and some Hindu gurus have been arrested on charges like murder and rape.
Many have criticized the film for hurting religious sentiments and "maligning Hinduism" and other religions in the films. But with all of its controversies viewers are watching the film and it shows that people want to discuss and debate even sensitive issues like malfunctioning and dodging in religious practices.
After all this India's right-wing groups have protested and have demanded in written to the Information and Broadcasting Ministry in India to pose a ban on such movies. Several activists also protested against the film outside the theatres when it is being screened.  However, a senior Indian politician and BJP leader L.K. Advani has hailed the movie as a "wonderful and courageous film".
Aamir Khan scores a hat-trick at Australian box office
After its spectacular opening in screens across country, PK has become the third Bollywood film in Australia after Dhoom 3 and 3 Idiots to grab the spot of a highest grossing foreign film.
"So far only three Indian films have topped as the highest grossing films and all three are Aamir's movies – 3 Idiots, Dhoom 3 and now PK," Mitu Bhowmick Lange, the head of local film distributing company, Mind Blowing, informed. It is worth-mentioning that "there are less than 400,000 Indians in total so the movie brings a great result," Lange said.
PK which also took number one spot on the Christmas Day at the Australian box office has performed exceptionally well in India and many international markets, setting new benchmarks in many countries including in Australia, according to Trade Analyst Taran Adarsh.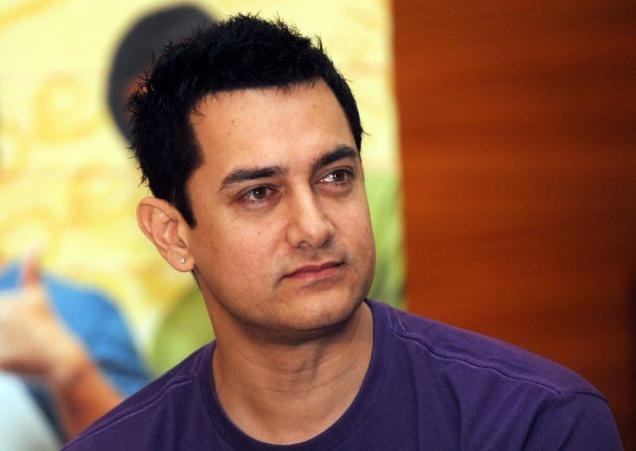 PK becomes a big hit at Pakistan box office
Bollywood star Aamir Khan's movie, PK, is heading to beat the box office record of Pakistan's highest-grossing film Waar which had a total collection of Rs 22 crore.
"PK has made over Rs. 18 crore in Pakistan and continues to attract movie-goers. It will be in cinemas until the end of January so I'm sure it will make a lot more" Hassaan Rizvi, Marketing Manager from Distributor Club (PVT) Ltd said.
Pakistani fans have fallen in love with PK because the movie entails a strong message, and because of Aamir Khan and Rajkumar Hirani magic. Movies starring Aamir Khan generally seem to do exceptionally well at the box office in Pakistan as movie fans adore Khan for his entertaining, inspiring and thought provoking films.