The program of the 11th Antenna Documentary Film Festival has been announced today, to take place in cinemas across Sydney 14–23 October 2022.  Over the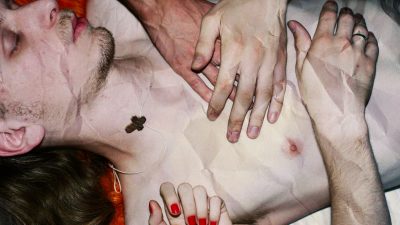 course of 10 days Antenna will once again celebrate the best in documentary cinema from the past year, with 52 of the most creative and thought-provoking documentaries from Australia and around the world. 
"I am very proud of this lineup as a whole." said Festival Director David Rokach. "Each documentary is imaginative, cinematic and provocative and I believe together they demonstrate the endless potential of documentary cinema in the hands of a great filmmaker." said Antenna's Festival Director, David Rokach. 
Opening the festival is the Australian Premiere of Retrograde by Academy Award nominated director Matthew Heineman (Cartel Land, City of Ghosts), which just had its world premiere at  Telluride Film Festival. The film follows the last months of the 20-year war in Afghanistan, capturing the turmoil as American troops pull out. A heart-wrenching look at the aftermath of the controversial end to the "forever war".
OTHER HIGHLIGHTS INCLUDE:   
Tantura (Alon Schwarz / Israel) 
Filmmaker investigates controversial events at the Palestinian village of Tantura in 1948, where survivors claimed to witness a massacre of civilians by Israeli
troops. Through interrogating why the "Nakba" is still considered a taboo in Israeli society, Tantura exposes how silencing and protected narratives sculpt history.
Fairytale (Alexander Sokurov / Russia)
Master filmmaker Alexander Sokurov (Russian Ark) imagines a reunion in purgatory between Hitler, Stalin, Churchill and Mussolini, appearing as themselves in 'deepfake' archival footage. Somewhere between Dante's Inferno and Beckett's Waiting for Godot, Fairytale suggests that just because you make history doesn't mean you learn anything from it.
My Imaginary Country (Patricio Guzmán / Chile)
Direct from Cannes comes Chilean master Patricio Guzmán's latest razor-sharp reflection on his homeland: a chronicle of the Santiago uprising of 2019. As Chile faces a new and exciting future, Guzmán is there to show us how it was bravely fought for.
McEnroe (Barney Douglas / US)
Featuring never-before-seen footage and told by the man himself, McEnroe recalls the epic career of one of the most explosive sporting icons of all time, whose
internal conflict drove him to the very top, and very nearly broke him too.
Juanita Nielsen Now (Zanny Begg / Australia)
Bringing together actors, performers, activists, stripers, sex workers and beekeepers, artist and filmmaker Zanny Begg explores the unsolved murder of Sydney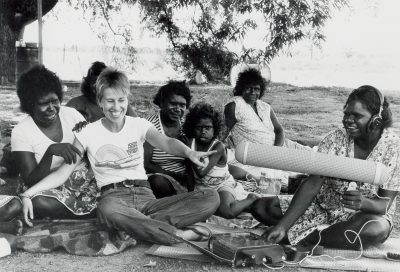 anti-development campaigner and glamorous style icon Juanita Nielsen in 1975.
De Humani Corporis Fabrica (Lucien Castaing-Taylor, Verena Paravel / Switzerland)
Shot in several French hospitals over a number of years with a specially designed camera, this film by visionaries Verena Paravel and Lucien Castaing-Taylor (Leviathan) is an unprecedented cinematic immersion into the human body.
Age of Rage – The Australian Punk Rock Revolution (Jennifer Ross / Australia)
In 1970s Australia, radical punk musicians pushed the status quo as they battled the harsh realities of housing, police, drugs and grief. A raucous tour into an unfiltered subculture; like punk itself, this film is a force to be reckoned with.
Outside (Olha Zhurba / Ukraine)
As a 13-year-old boy, he became the poster boy of the Ukrainian revolution. Now Roma is back on the streets with nothing in his pocket but a lighter and a knife. As Roma faces adulthood, Can he get his life together before it's too late?
How to Save a Dead Friend (Marusya Syroechkovskaya)
They both came from wrecked homes, but once they found each other, they were happy, at least for a while. A decade of love between the filmmaker and her partner is captured with rhythmic, gritty cinematography and backdropped by the harsh reality of life in a crumbling Russia.
Antenna will also host a range of special events. In collaboration with the National Film & Sound Archive, the festival will hold a retrospective for the American filmmaker Les Blank. A curated selection of four features and three shorts from throughout his career is designed to take audiences on a journey around the world to imbibe the everyday wisdom of artists, cooks, dancers, and musicians – individuals who subtly instruct us in the cathartic powers of cultural rituals.
2022 sadly saw the passing of one of Australia's greatest documentary filmmakers, Carolyn Strachan. In collaboration with OzDox, Antenna will be holding a special screening in her memory of Two Laws, a landmark in Australian cinema.
Away from the cinema, Antenna DocTalk – a day of industry talks and masterclasses – will once again take place at the Powerhouse Museum with talks from a range of leading international and Australian industry figures and will address questions such as: how a streaming-dominated landscape has impacted feature docs, and whether deep-fake technology can make its way into mainstream cinema.
The 11th edition of the Antenna Documentary Film Festival opens Friday October 14 in Sydney and runs until Sunday October 23. For complete program information and to purchase tickets and festival passes, go to www.antennafestival.org.