Hairdresser scissors are snipping, beers are chilling and cash registers ringing across NSW after the first stage of COVID-19 restrictions were eased across the State for the fully vaccinated.
Premier Dominic Perrottet said today's milestone was only possible thanks to the efforts of so many people embracing the public health messages.
"The people of NSW have earned this moment setting a cracking pace in getting the jab to protect our communities and businesses who have had such a tough time these past few months," Mr Perrottet said.
"Today is just a taste of the freedoms to come with the State on track to pass the 80 per cent double vaccination mark within weeks, and if we keep on going, we'll ensure lockdowns become a thing of the past."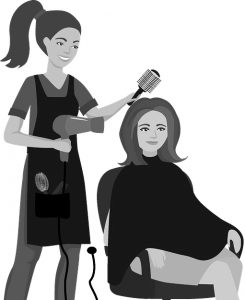 Deputy Premier and Minister for Regional NSW Paul Toole said the changes would be welcomed from Bondi to Broken Hill."So many people like me are keen to get back to the pub, enjoy a meal at their local cafe and inject some money back into regional economies," Mr Toole said.
"It won't be long before we see the bush buzzing again and the main streets of regional towns packed with activity as businesses re-open and restrictions start to ease."
Treasurer Matt Kean said the Roadmap would kick-start the State's economic recovery.
"Every citizen in the State has made huge sacrifices in the past couple of months to keep ourselves, our loved ones and our communities safe," Mr Kean said.
"As restrictions start to ease and we reach key milestones in our Roadmap, we have to get business back to business and get the economy going while staying safe."
Minister for Finance and Small Business Damien Tudehope said there was no doubt businesses across the state have done it tough during the lockdown.
"While the NSW Government was able to provide financial assistance to businesses, the best support we can provide is to lift restrictions in a COVID-safe way," he said.
"This is an exciting day for businesses across NSW and I want to thank them for their sacrifices, their patience and their resilience as we navigated our way through this global health pandemic."
Business NSW Chief Executive Daniel Hunter said this was an opportunity to show our support and celebrate our local businesses getting back to business.
"When we talk about businesses reopening, it's important that we remember that this is about people, their livelihoods and their mental wellbeing," Mr Hunter said.
"The best way to get people employed again and for existing staff to increase their shifts is to ensure local businesses have a great supply of customers – so the challenge is absolutely out there for people to visit their favourite café or restaurant, go back to the hairdresser, enjoy a meal at the local pub and support business owners and their employees."
If you are not booked in for a COVID-19 vaccine, please book an appointment as soon possible.
For the latest information visit the COVID-19 pages on nsw.gov.au.
To see the 70 per cent Roadmap and lifting of restrictions, visit nsw.gov.au
[End]