ISLAMABAD: Taliban Committee member, Professor Ibrahim has termed the meeting with Tehrik-i-Taliban Pakistan (TTP) shura 'encouraging'.
Professor Ibrahim said: "we are making arrangements for meeting between TTP shura and the government team".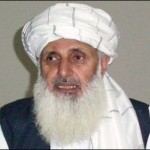 He said their meeting with the new government negotiating committee was expected today (Saturday) or tomorrow (Sunday).
There is an agreement between Gul Bahadur and the government in North Waziristan, therefore, Taliban shura was reluctant for meeting with government team in NWA, he said.
He wished for permanent ceasefire between Taliban and government.