BANKING giant Lloyds is to axe another 500 jobs under "organisational changes" in its finance and retail sections.
THE bank, part-owned by the taxpayer, said the cuts were part of 15,000 previously announced reductions.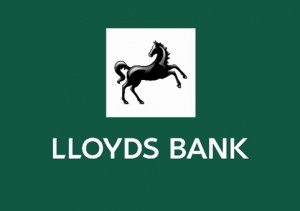 But the Unite union criticised the announcement, urging the bank to stop its "regular salami-slicing" of jobs every two months.
The cuts brought the number of jobs lost at Lloyds to about 30,000 since the banking crisis unfolded in 2008, Unite said.
National officer Rob MacGregor said: "We have major concerns that Lloyds seems comfortable in announcing continuous salami-slicing job losses on a bi-monthly basis which exacerbates our members' fears and worries about their future.
"We are calling on the LBG (Lloyds Banking Group) to halt this ongoing running sore and to finally recognise that its employees are the greatest asset that this bank, and every other financial institution, has.
"There should be no more job cuts, given that LBG persists in continuing to exploit cheaper resources offshore.
"Unite questions whether LBG is living up to its own job security agreements as it would appear that an extraordinary number of colleagues are working overtime to make ends meet which, at a time of job losses, should not be happening."
The bank, 24.9 per cent owned by the taxpayer, said 175 of the job losses would be mitigated by the release of temporary agency staff and other measures.
A statement said: "The group's policy is always to use natural turnover and to redeploy people wherever possible to retain their expertise and knowledge within the Group.
"Where it is necessary for employees to leave the company, it will look to achieve this by offering voluntary redundancy.
"Compulsory redundancies will always be a last resort. In fact, since the strategic review in 2011 around only a third of role reductions have led to people leaving the group through redundancy."