MOSCOW: Two Russian politicians are demanding the United States be kicked out of this year's World Cup and has its membership of world soccer's governing body FIFA terminated.
The petition to FIFA was made by Aleksandr Sidyakin and Mikhail Markelov, deputies from the Russian State Duma, which is the country's lower parliament house.
The politicians cite aggressive actions against Yugoslavia, Iraq and Libya as well as attempts to encroach on Syria, as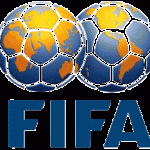 reasons for asking for the ban.
Sidyakin said the written demand was a reaction to a letter sent by American Republican senators Mark Kirk and Dan Coates asking FIFA to exclude Russia from the 2014 World Cup.
"It's an eye for an eye, a ball for a ball. Don't let the USA take part in the 2014 World Cup! End their membership of FIFA," Sidyakin wrote on Twitter.
Sidyakin represents the United Russia party, which is the largest in the country and is closely associated with President Vladimir Putin, who was once its leader.
Markelov is a member of the Fair Russia party, though neither is seen as a high-profile politician within the country.
When contacted by Reuters, a FIFA spokesperson said the organization had no comment.
The 2014 soccer World Cup will be staged in Brazil from June 12 to July 13.
Source: Reuters