by Rehan Shakeel
Justice 4 Musharraf campaign has entered in to its 12th week & has become even stronger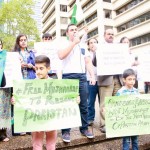 as the time passes on. 12th consecutive demonstration took place in Metropolis of Karachi where hundreds of men,women & children gathered in solidarity with General Retd Pervez Musharraf.
The mission has now crossed the boundaries as stage is setting up globally, Dozens of civil society members with there families gathered in Sydney, Australia past week to show their great support with ex Army Supremo & President of Pakistan Pervez Musharraf. The message was too clear as proficient migrants 'Overseas Pakistanis' holding the banner demanding Pervez Musharraf to rescue & lead Pakistan from the front yet another time.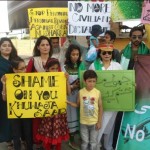 No political element is involved in Justice 4 Musharraf demonstrations taking place all over the globe. As responsible citizens & civil society members are taking part with great enthusiasm & courage. There is no aid or support fund is being provided to organizers as common people of civil society are bearing all the costs involved in organizing a peaceful & high energy event.
Young, Responsible, skilful & professionals belongs to different domains all over the globe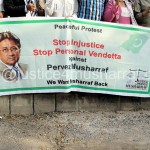 are taking part with ultimate spirit in Justice 4 Musharraf campaign with a lasting aspiration to see Pervez Musharraf to rule & retrieve the country out of crisis & hypocrisy.
Small drops of rain started to pouring down from metropolis of Karachi is turning into a Tornado which is spreading widely across the country & it seems like a wake up call to the nation leading to the revolution. After 6 years of disgrace & massacre the nation has refused to die & the revolutionaries chanting the slogan again… 'Pakistan First'.