Suspected Boko Haram fighters dressed as troops killed at least 200 people in three villages on Monday, witnesses say.
Boko Haram fighters dressed as soldiers have killed at least 200 civilians in three communities in northeastern Nigeria, witnesses have said.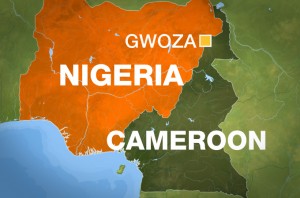 A community leader, who witnessed the killings three days earlier, said on Thursday that residents of the Gwoza local government district in Borno state had pleaded for the military to send soldiers to protect the area after they heard that the fighters were about to attack, but help did not arrive.
It took a few days for survivors to get word of the massacres to Maiduguri, the provincial capital, because travel on the roads is extremely dangerous and phone connections are poor or nonexistent, the AP news agency reported.
The killings in Attagara, Agapalawa and Aganjara villages were confirmed by both Mohammed Ali Ndume, a senator representing Borno and whose hometown is Gwoza, and by a top security official in Maiduguri.
He insisted on anonymity, because he was not allowed to speak to the media.
Years of violence
Fighters from Boko Haram, which wants to establish Islamic law in Nigeria, have been taking over villages in the northeast, killing civilians and political leaders.
Thousands of people have died in the five-year-old conflict, more than 2,000 so far just this year, and an estimated 750,000 Nigerians have been driven from their homes.
The military has insisted that a big influx of troops, and a year-old state of emergency in three states – which gives them the power to detain suspects, take over buildings and lock down any area – has helped counter the group.
But while Boko Haram has in large part been pushed out of cities in the northeast, they have been seizing villages where they once held sway, staking their claim by hoisting black flags with white Arabic lettering, and making large swathes of Nigeria no-go regions for the military.