BANGKOK: Former Thai Prime Minister Yingluck Shinawatra has returned home from a trip overseas, putting an end to speculation she would stay away from Thailand as prosecutors decide whether to indict her for mismanaging a state rice-buying scheme.
Yingluck arrived at Bangkok's Don Muang airport close to midnight on Sunday, her aide, Wim Roongwattanajinda, said, adding that her lawyers were ready to fight the case.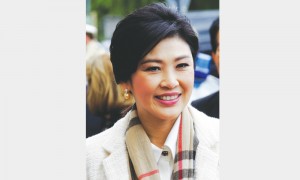 Yingluck was forced by a court to step down on May 7 for abusing her power by transferring a top state official. The military ousted her government in a coup on May 22. She faces jail and a political ban if the rice case goes to court and she is convicted of dereliction of duty.
Know more: Thai junta allows deposed PM to leave country
The National Anti-Corruption Commission says the rice-buying scheme, the flagship policy that brought her to power in 2011, had incurred billions of dollars in losses that she failed to stem. She has rejected the allegations.
The scheme effectively priced Thai rice out of the export market and Yingluck's government found few buyers for the millions of tonnes that ended up in state stockpiles.
The NACC last week filed its findings to the attorney general and recommended Yingluck's indictment. Prosecutors are expected to decide whether to pursue the case within 30 days.