Sydney (NSW Premier Media Release, 20 June 2022); The NSW Government will invest a further $408 million in the 2022-23 Budget to fast-track elective surgeries delayed due to the COVID-19 pandemic response.
NSW Premier Dominic Perrottet said the funding boost will take the Government's total commitment to reducing wait times to almost $1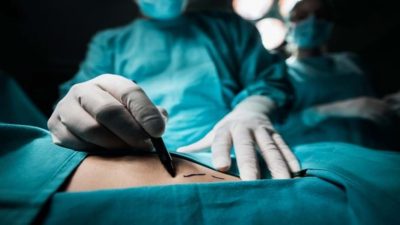 billion.
"This additional $408 million will make a real difference to patients by bringing their surgeries forward. We will increase elective surgery activity in our public hospitals and continue our collaborative care arrangements with private hospitals, meaning public patients will get faster access to the care they need," Mr Perrottet said.
Health Minister Brad Hazzard said the NSW Government's investment will boost staff by 267 Full-Time Equivalent (FTE) and open additional theatre lists at some hospitals on evenings and weekends.
"I want to thank the community for its patience during this most challenging time. This additional funding will enable the fast-tracking of procedures that were delayed to ensure our health system had the capacity to deal with the worst of the COVID-19 pandemic," Mr Hazzard said.
Minister for Regional Health and Mental Health Bronnie Taylor thanked the hardworking staff right across the state who continued to provide all emergency surgery and urgent elective surgery throughout the pandemic.
"This is a credit to our outstanding healthcare workers who worked tirelessly in the most difficult of circumstances to continue to provide high-quality care," Mrs Taylor said.
"Despite the many challenges that COVID-19 continues to present, and now the flu, thanks to our incredible healthcare professionals we expect elective surgery to be operating at up to 125 per cent of pre-pandemic capacity at some sites as we seek to address the pandemic delays."
NSW Treasurer Matt Kean said the funding is a boost for the community, but also for the healthcare professionals who provide surgery in NSW.
"Each year in NSW, more than 320,000 people have emergency or elective surgery in our public hospitals. By increasing staffing by 267 FTE with this funding, we're also helping to ease some of the pressure on that dedicated health workforce working so hard to make sure everyone in NSW has timely access to surgical care," Mr Kean said.
"These additional staff will include doctors, nurses and allied health professionals and extra shifts will also be offered to existing staff to allow extra surgery lists to be completed."
[End]