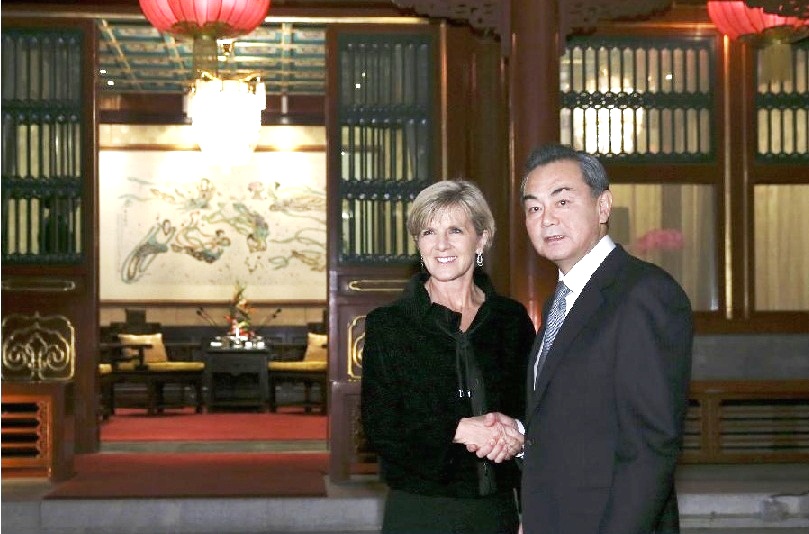 Chinese Foreign Minister Wang Yi said Australia and China should support each other on APEC and G20 while meeting with Australian Foreign Minister Julie Bishop in Beijing on Thursday.
Wang noted that China and Australia will respectively host APEC and G20 summits this month, and said the two countries should continue their close coordination and mutual support in order to achieve the success of the meetings.
Bishop said Australia has confidence that China will successfully host APEC, and Australia is willing to strengthen coordination and cooperation with China within the G20.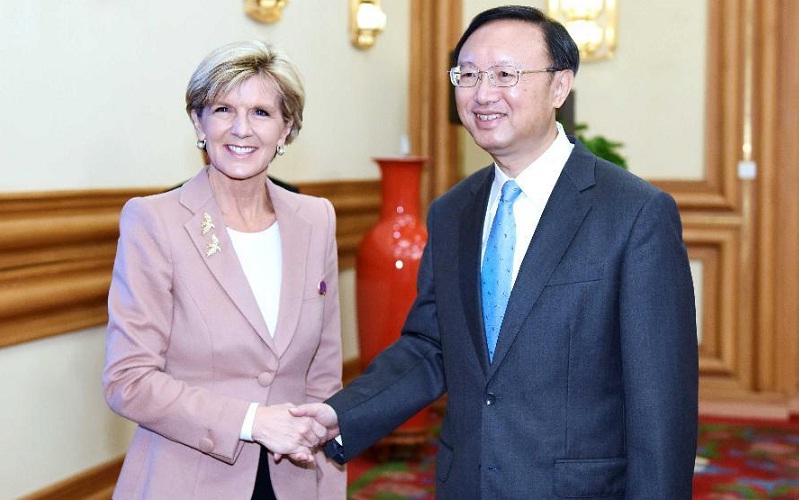 Meanwhile Chinese State Councilor Yang Jiechi also met with Australian Foreign Minister Julie Bishop here . Yang also confirmed that the Chinese President Xi Jinping will attend the 9th G20 Summit in Brisbane, Australia, and pay a state visit to the country.
He said China and Australia should work together to ensure Xi's visit a success and elevate the China-Australia relationship to a new level.
Bishop, who is in Beijing for the Asia-Pacific Economic Cooperation meetings, said Australia is looking forward to Xi's visit and believed the visit will make great achievements.