MADRID: Spanish football champions Barcelona said Monday it would make a voluntary tax payment of 13.5 million euros over the club's signing of Brazilian star striker Neymar but denied tax fraud.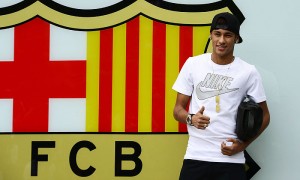 Judge Pablo Ruz at Madrid's National Court indicted the Catalan giants on Thursday after seeing "sufficient evidence to investigate a possible crime against the public treasury" over the 86-million-euro ($118-million) transfer of Neymar from Brazilian club Santos.
He sought to establish whether or not Neymar, who joined Barcelona in May 2013, was counted as a taxpayer in Spain or his native Brazil that year.
Barcelona, currently trailing Real Madrid in La Liga by three points, said the club would still "present a legal defence in the case opened against it "and assured fans it has "always acted within the law."
The payment was made to "cover any potential interpretation made concerning the contracts signed in the transfer process for Neymar," the club stressed.
Nevertheless, they strongly denied any wrongdoing, insisting: "We remain convinced that the original tax payment was in line with our fiscal obligations."
State prosecutors have alleged that Barcelona owe the taxman nine million euros.
Including the potential fine, this brought the total to the paid-out 13.5 million euros.