Australian High Commission His Excellency Peter Heyward's message on National Women's Day
Partnering with Pakistan to empower women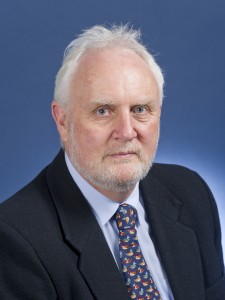 On National Women's Day, we are reminded of the many personal and economic challenges facing women across the globe, and I would like to take this opportunity to highlight Australia's steadfast and ongoing commitment to promote gender equality and the empowerment of women and girls across Pakistan.
Australia's aid programme to Pakistan promotes gender equality and women's empowerment by promoting women's voice in decision-making, leadership and peace-building, women's economic empowerment, and ending violence against women and girls.
Australia has zero tolerance for violence against women and girls, both in Australia and internationally, and recognises that it has a responsibility to contribute to international efforts to improve the safety of, and opportunities for, women and girls globally. I am pleased to highlight a new AU$7.5 million aid programme we are implementing in partnership with Troicare to work towards the elimination of violence against women in Pakistan. The programme provides support services for women and their children, as well as innovative approaches to engaging with men, women, and religious and community leaders to challenge attitudes and behaviours that tolerate violence against women. Ending violence against women and girls is crucial to ensuring women's full participation in their communities and enabling economies to maximise growth.
The Australian government is also committed to promoting women's leadership, and recognising that expanding women's participation and access to opportunities is central to sustained economic and social development. Australia is supportive of the excellent advocacy work undertaken by the Pakistan National Commission on the Status of Women. Like Australia, the Commission is committed to promoting women's leadership, women's economic empowerment, and ending violence against women and girls. I believe that improving gender diversity in leadership and decision-making roles is a shared challenge for Australia and Pakistan. Evidence shows women's leadership is fundamental for increasing economic growth and reducing poverty, and women's leadership, economic independence and status within families and communities are closely connected.
Australia also believes that women's empowerment is one of the most effective methods for promoting economic growth and achieving lasting peace and security. Australia provided AU$6 million to the World Food Programme to provide life-saving and empowering humanitarian assistance to the most vulnerable in response to varied humanitarian crises in Pakistan over the last year. This support has helped deliver emergency food relief and life-saving nutritional support to internally displaced people in Pakistan, including more than 69,000 families displaced from North Waziristan, almost three quarters of whom are women and children.
While improving women's empowerment is a challenge for all of us, Australia believes that facilitating women's economic empowerment is not only the right thing to do; it is the smart thing to do. Australia invests in key health, education and agricultural development programmes in Pakistan to address genuine development need and to stimulate economic growth and employment opportunities. Australian aid investments in agriculture enabled approximately 8,000 women farmers to access new agricultural technologies and management practices in 2013-14. In addition, 1,100 women's small businesses were established or restored their operations.
Australia's AU$10 million aid investment in Livelihood Strengthening Programme in Border Districts, implemented by the Sarhad Rural Support Programme in Khyber-Pakhtunkhwa has built the capacity of women to gain skills and opportunities for earning, and enabled women to access microfinance through community investment funds. Such participation in the formal economy improves women's status in the household and community, enabling achievement of more balanced representation of women in key policy, legislation and other decision-making roles.
In line with the government of Pakistan's Vision 2025 commitment to improving nutrition in Pakistan, Australia has partnered with the World Bank to establish AU$41 million Multi-Donor Trust Fund to support nutritional needs of mothers and children across Pakistan. We hope this new investment will provide life-saving and empowering nutritional support to women and children across Pakistan, and in turn increase life opportunities.
Australia also recognises that child, early and forced, marriage constitutes a violation of human rights and we will continue to advocate internationally for an end to these practices. Child, early and forced, marriage continues to be an impediment to not only the economic, legal, health and social status of women and girls, but also to the development of a community as a whole.
Australia congratulates Pakistan on its Vision 2025 commitment to the empowerment of women, and looks forward to the opportunity to continue working together to advance the gender equality agenda in Pakistan.