HONG KONG: Asian markets mostly rose while the dollar edged up in holiday-narrowed trade on Friday following a mixed lead from Wall Street and news of a deal between Russia and the West to ease Ukraine tensions.
With many bourses closed for the Easter break business was thin at the end of a broadly positive week in Asia, which was helped by bargain buying after the previous week´s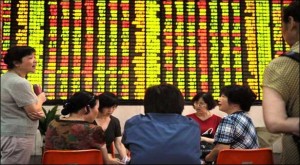 sell-off.
Tokyo rose 0.72 percent, Seoul added 0.58 percent and Taipei gained 0.20 percent but Shanghai was down 0.35 percent.
Sydney, Singapore, Wellington, Jakarta, Mumbai, Hong Kong and Manila were closed for public holidays.
"The market doesn´t move unless foreign investors move, and they look like they´re enjoying a slow, sleepy Easter weekend," CLSA equities strategist Nicholas Smith told Dow Jones Newswires.
US shares ended mostly higher before breaking up for the holidays, thanks to some impressive corporate results.
Morgan Stanley said earnings jumped a better-than-expected 56 percent in January-March, General Electric also unveiled forecast-beating results and SanDisk, a maker of memory cards and other data storage technology, announced a 62 percent rise in profit.