Sydney: 47 years old Rasoul Al Mousawi was shot outside a Shia Mosque in
Greenacre – a Suburb of inner west of Sydney – according to a witness the victim was attached by some people driving a car, claiming that they were the supporter of Islamic State (IS). The incident occurred in an industrial area on Rosedale Avenue, near the intersection of Brunker Road at 1:15am (AEDT) in Greenacre.
A friend of the victim, who did not disclose his identity said, a group of men in the car drove past several time in front of the Houssaineyat Alnabialakram Association in Greenacre before they shot the Rasoul who was walking to his family home so he can come back and do the cleaning (at the mosque) and they shot him in front of his family. The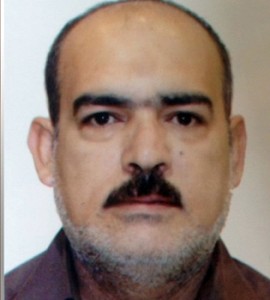 victim's wife was fainted when saw his husband shot in front of her. The daughter of the victim said, my dad just held his neck and ran inside, she said, she did not  believe them how it happened then they receive a phone call that one of our community members got shot in the head.
Police have not identified a motive for the shooting but said they were following several lines of inquiry. They have ruled out the suggestion that the violence in Iraq may be spilling over into suburban Australia. Police told that there is nothing to suggest the shooting is linked to IS.
The investigations are going on and the police are speaking to a number of witnesses at the scene and are appealing for anyone with information who can assist with their inquiries to come forward. Police have urged anyone with information to call Crime Stoppers.