Director Bilal Lashari's action/thriller Waar took home 13 awards at the ARY Film Awards 2014 held in Karachi on a balmy Sunday night.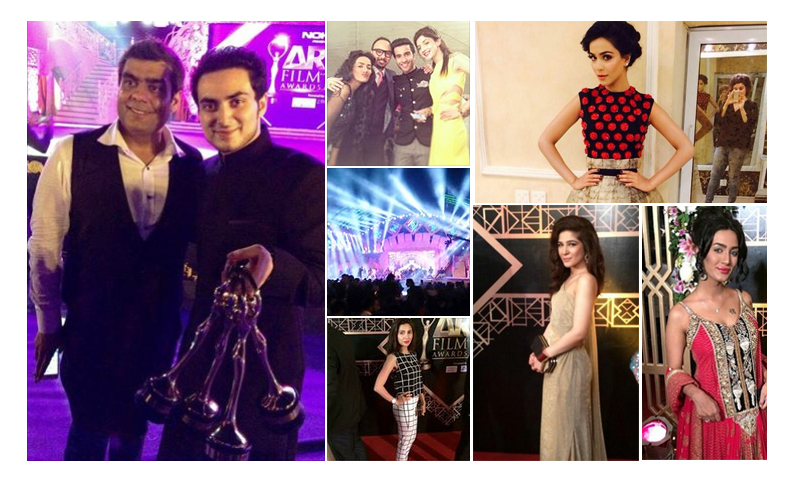 Celebrities, fans and film crews sweated it out at the 'first ever' Pakistani film awards held out in the open at the DHA Golf Club. The show started an expected two hours late, but sufficiently wowed the audience with what was slated to be the most expensive award show ever held in Pakistan, at a cost of Rs80 million.
With roughly 1,500-2,000 attendees and a 200-foot stage, the awards show celebrated the rebirth of Pakistani cinema with song, dance and cheesy dialogue complete with jibes at India, lauding of the two nation theory and discussions on the lengths of skirts.
Waar came out on top, bagging multiple awards in the technical category, as well as jury's choice best director (Bilal Lashari) and viewer's choice best male supporting actor (Hamza Ali Abbasi). It also featured in best female supporting actor (Meesha Shafi), best villain (Shamoon Abbasi) and the all-important best film, among others.
Just behind with seven awards was Pakistan's 'first' sport film, Mein Houn Shahid Afridi, which bagged three technical awards as well as jury's choice best male actor (Humayun Saeed) and viewer's choice best male debut (Hamza Ali Abbasi). The film also managed to bag awards for best music (Shani & Kami) and best male comic role (Ismail Tara).
Zinda Bhaag earned five awards, including the coveted jury's choice best film award and best female actor (Amna Ilyas — who also captivated the audience with a stunning dance performance), among others from viewer's choice.