Vietnam's manufacturing is on a steady uptick fueled by its young population and cheaper wages
HANOI, Vietnam — If you thought Asia's manufacturing giants are just China, South Korea and Thailand, say hello to a new one: Vietnam. Its benchmark purchasing managers' index for manufacturing has expanded — a reading above 50 — every month since Aug. 2013, according to HSBC and Markit Economics.
That feat is unmatched by any other Asian country that HSBC and Markit track. By contrast, China's manufacturing PMI has contracted in eight months in that same period. Thailand's manufacturing, as measured by the government, contracted for 22 months through January.
"Central to the latest improvement in business conditions were further rises in both output and new orders," HSBC and Markit said in a note accompanying the release of Vietnam's March data. Vietnamese firms were able to secure more new orders from both domestic and export clients and "falling commodity prices in world markets continued to feed through to lower input costs," said Andrew Harker, senior economist at Markit.
Vietnam last year became the biggest exporter to the U.S. among the 10 Association of Southeast Asian Nations, or Asean. And with its strategic location, younger population and lower costs than China, it has drawn the likes of Samsung Electronics, Intel and Siemens, besides apparel and shoe makers.
In Vietnam's favor, wages are still low, with the average monthly wage at $197 in 2013, compared with $391 for Thailand and $613 for China, according to the International Labour Organization. Its population is younger: only about 6 percent is above the age of 65, compared with about 10 percent in China and Thailand and almost 13 percent in South Korea.
Of course, much of Vietnam's work now is in low-end manufacturing in textiles, garments, furniture and electronics. That may change, as companies invest in training and R&D. What has raised some questions is worker unrest. Thousands of workers at a Ho Chi Minh City factory struck work this week over a government pension change, the worst labor unrest since last May's anti-China riots that led to factory closures. It may be the one wrinkle in Vietnam's rise to manufacturing greatness.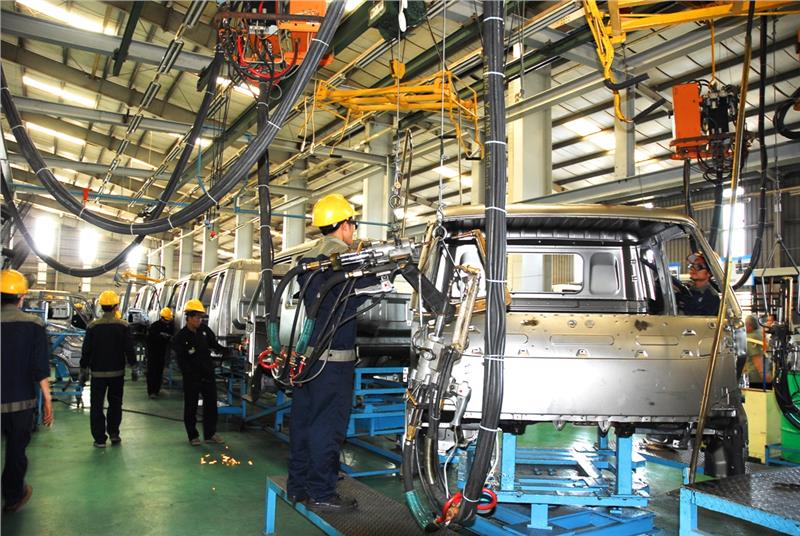 This article first appeared in Bloomberg.