MELBOURNE — Saudi Ambassador to Australia Nabil bin Mohammed Al Saleh welcomed the convening of Economy and Investment Forum between Gulf Cooperation Council (GCC) Arab States and Australia.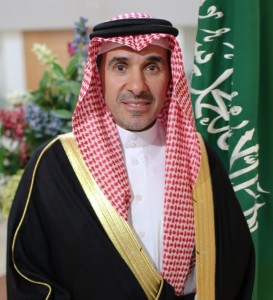 Ambassador Nabil bin Mohammad Al Saleh was speaking at a function organized by the Australian Ministry of Commerce and State of Victoria at the GCC General Secretariat in the city of Melbourne held this past week.
The function was largely attended by GCC ambassadors accredited to Australia and a number officials and businessmen from both sides.
In an interview with Saudi Press Agency (SPA) Ambassador Al Saleh also said that Saudi Arabia is considered as the second largest trading partner of Australia in the Middle East. He also noted that strong economic growth in the two countries has contributed to the enhancement of bilateral relations.
MEETS U.S. AMBASSADOR IN CANBERRA
Meanwhile on October 18 evening, Saudi Ambassador to Australia Nabil bin Mohammed Al Saleh received at his office in Canberra the Ambassador of the United States of America to Australia John Berry and his accompanying delegation.
During the meeting, both Ambassadors reviewed bilateral relations between the two countries and explored ways of enhancing them, and issues of common interest.