By Syed Atiq ul Hassan, 5 Feb 2023:
Former President and Retired General Syed Pervez Musharraf passed away today (Sunday 5 Feb 2023). He had been suffering from chronic heart deceased for a long time and received treatment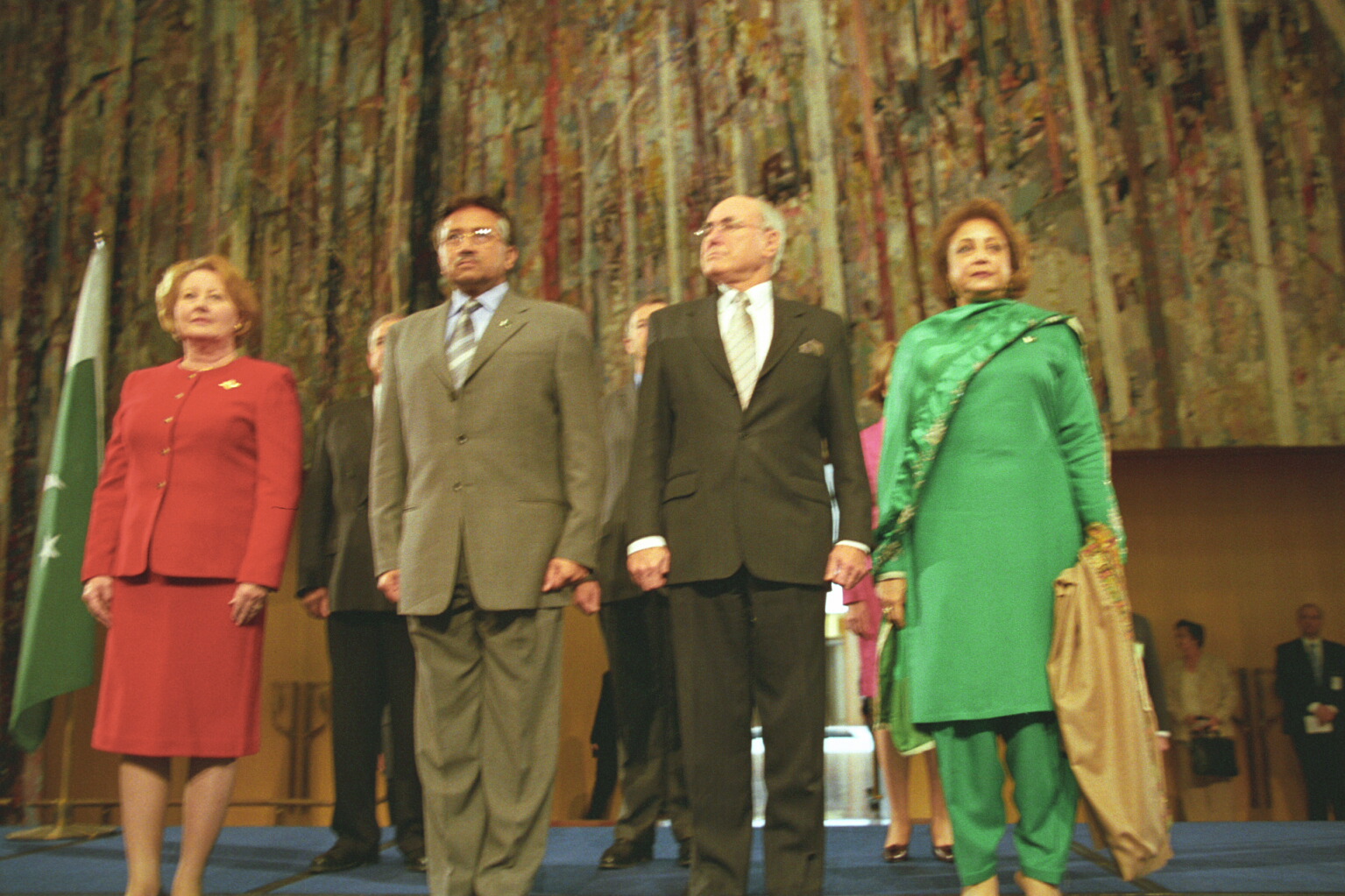 in Dubai and could not survive.
Pervez Musharraf was born on the 11th of August 1943 in Delhi India. He belonged to a middle-class family of Urdu-speaking parents from Delhi, Musharraf later migrated with his parents to Pakistan after the Partition in 1947.
Musharraf joined the Pakistan Military Academy in 1961 and was commissioned to the Pakistan Army in 1964. Musharraf fought against India in the Indo-Pak war in 1965 as a second lieutenant and then in 1971.
General Pervez Musharraf was the architect of the Kargil War against India. He became the 7th Chief of Army Staff on 6th October 1998.
General Pervez Musharraf toppled the democratic government of Nawaz Sharif, on the charges of hijacking his plane coming from Sri Lanka from a military visit, in a bloodless military coup in 1999 and ruled the country for nine years with an iron fist during which he also tried to project himself as a progressive Muslim leader. He was 79 years old, today (5 Feb 2023).
Tribute to him by Syed Atiq ul Hassan, Sydney Australia