Sydney (CREF 2014 Report); First event of the biggest Ramadan and Eid Festivities in Australia started with an exciting event of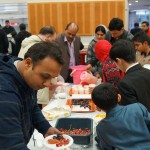 Ramadan Festival held at Auburn Town Hall, Auburn NSW today. The event started at mid-day and ended at 7.00pm. Variety of colourful stalls were placed by exhibitors including clothing, jewellery, henna, books, education, business promotions and children amusements. The audience was engaged with an exciting children quiz competition on Islamic knowledge including recitation of Hamd, Naat and Nasheed.
Children were given prizes on their excellent performances. It was remarkable to see that young Australian children have vast knowledge on Islam.
The Director, Ramadan Festival, Mr Syed Atiq ul Hassan, said 'we have been organising the Chand Raat Eid Festival (CREF) for the past 16 years, this is our first year of the Ramadan festival and we have opened this event from Auburn, I am pleased at the response, also support by our exhibitors,
sponsors and attendees, the event will grow which will achieve our goal to bring people of all backgrounds together and spread the message of friendship and harmony among various faiths and cultures'.
One attendees, an Australian-Chinese background attended the event told, 'this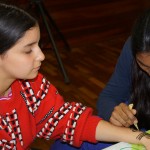 is my first experience of what Ramadan is all about, I have been every year at the Chand Raat Eid Festival but I always wanted to experience what was the significance of this festivity  – I am pleased to see the peaceful atmosphere' .
Children Muhid Khan, Kashir Khan, Hamza Jalal, Haider Jalal, Kebra Demirkan, and Malayeka Shahbaz participated in quiz competition. Muhid Khan and Malayeka Shahbaz the winners who received gifts.
The next event of Ramadan Festival will be held on Saturday, 12th of July 2014 at Orion Function, 155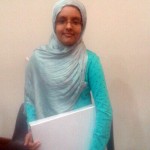 Beamish Street Campsie NSW, from mid-day to 7pm.
Iftaar was served to the attendees by the organisers. The food stall was placed by Tandoori at Church Parramatta.