A Pakistani women's rights group was conferred a top human rights award in Ireland Friday for its work in the terror-dominated tribal region of Pakistan.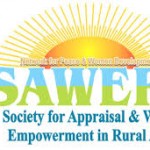 Hollywood actor, and founder of the J/P Haitian Relief Organisation, Sean Penn presented the Frontline Defenders Award for 2014 to the Society for Appraisal and Women Empowerment in Rural Areas (SAWERA) in Ireland's capital Dublin at a function, the Irish Times reported.
Penn said he was in awe of the work by all the nominees for the award.
"The (SAWERA) group faced the threats of acid attacks, bullets and bombings everyday," Penn said.
Noorzia Afridi, who accepted the award on behalf of SAWERA, said she was grateful for the recognition of the hard work by the organisation.
Her sister Farida Afridi, who was the co-founder of the group, was reportedly murdered by two unknown armed men while on her way to work. It is strongly believed that Farida was a target for militants as she had been receiving threats to end her work as a human rights defender.
The SAWERA is a women-led, grassroots NGO dedicated to empowering women and girls in the Federally Administered Tribal Areas (FATA) of Pakistan.
Front Line Defenders' chairman and co-founder Denis O'Brien opened the ceremony and paid tribute to all the human rights activists nominated for their "breath-taking bravery" who work peacefully to defend others.
The other five finalists included Berta Caceres from the Honduras, Ales Bialiatski from Belarus, Lydia Mukami from Kenya, Mohamed Al Roken from UAE amd Adilur Rahman Khan from Bangladesh.