Press Release
Date: 3rd March 2014
After the attack on Islamabad at the district court in Islamabad's sector F-8, the members of All Pakistan Muslim League (APML) UAE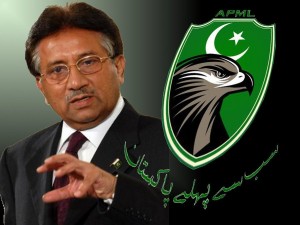 chapter gathered to offer fateha (prayers) for the victims.
Whilst condoning this attack, General Secretary of APML UAE M.G Shahzad said "Pakistan is a peace-loving nation and citizens are both brave and bold to stand united against all the acts of terrorism. Terrorist attacks may inflict irreparable loss to our motherland but our resolve to eliminate terrorism from its roots will remain undeterred. These acts can shatter glass but they cannot dent the steel of Pakistan's resolve." He added, "Today our very freedom and our justice system suffered a coward, deliberate and deadly terrorist act in the heart of Islamabad. The victims were busy in their honorable duties when terrorism struck, precious 11 lives suddenly ended by evil, despicable acts of terrorism. Terrorist may be able to target judiciary but they cannot impose their ways, barbaric laws and their inhumane ways upon us".
He also paid tribute to the martyrs saying, "It has been brought to my knowledge that one of the reasons Islamabad court was targeted was to seek revenge from Justice (Shaheed) Rafaqat Awan. His courageous decision to dismiss the petition against Former President of Pakistan, Gen (Rtd.) Pervez Musharraf on Lal-Masjid (Red Mosque) case cost him his dear life. I pass our sincere condolences to his family and the families of all other victims on behalf of whole APML and our leader Gen (Rtd.) Pervez Musharraf. May Allah rest their soul in peace – they are all nothing less than brave martyrs of Pakistan. Terrorist must not think that such acts may swerve the way of justice. Judiciary in Pakistan is free and it shall function without fear".
The members of APML shared their views by saying, "Pakistan has been witnessing the evil of terrorism for several years now but still our fight against these misguided elements continues. We will always stand beside our security forces, rescue workers, justice system and most importantly our common citizens. "
They further said, "As citizen of Pakistan we must unite in our resolve for justice and peace. Pakistan has stood down enemies before, and we shall carry on doing so. None of us should ever forget that these elements are trying to derail our nation. We must move forward to defend our freedom, our peace, our families and each other's families. May Allah SWT protect us at all times (Ameen)".
Media Cell APML Dubai, UAE