Peshawar City in Tears – Mourning parents bury their little ones
Peshawar, (PAKISTAN) – Nation in sorrow, national flag lowered to half mast, prayer vigils across country at the same time as funerals take place in Peshawar – such was the beginning of the sad and dark December 17 in Pakistan.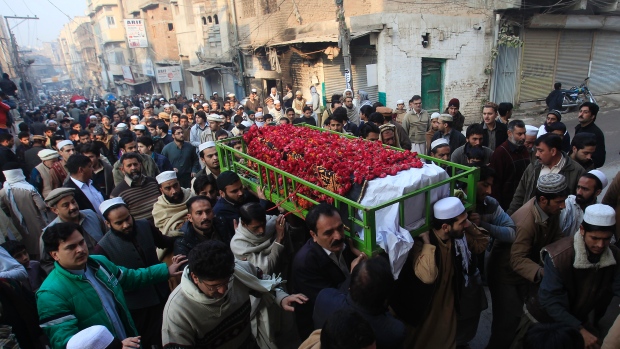 People all over Pakistan offered prayers and lit candles as heartbroken parents buried their little ones with tears and prayers in and around Peshawar city. Mourners crowded around coffins garlanded with flowers as mass funerals and prayers were held on Wednesday for 132 children and nine teachers of the Army Public School and College, killed on Tuesday (Dec. 16) in a massacre by seven armed Taliban.
The gunmen stormed the school in the morning and started firing at random. The frightening attack on innocent children has left the country and entire world in shock and tears.
Akhtar Hussain wept as he buried his 14-year-old son, Fahad. "They finished in minutes what I had lived my whole life for, my son," the AP news agency quotes him saying. "That innocent one is now gone in the grave, and I can't wait to join him, I can't live anymore." Mr Hussain had worked for years in Dubai so that he could support his children, he told.
Prayers and Vigils in schools across country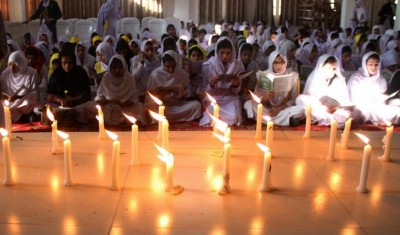 Prayer vigils were held across the country, especially in schools and college, where students observed 2 minutes of silence tomorrow as a mark of solidarity with mourning families.
School children in different cities of Pakistan prayed and mourned the loss of 132 young heroes. Ghaibana Namaz-e-Jinaza prayers were also held in several colleges and universities.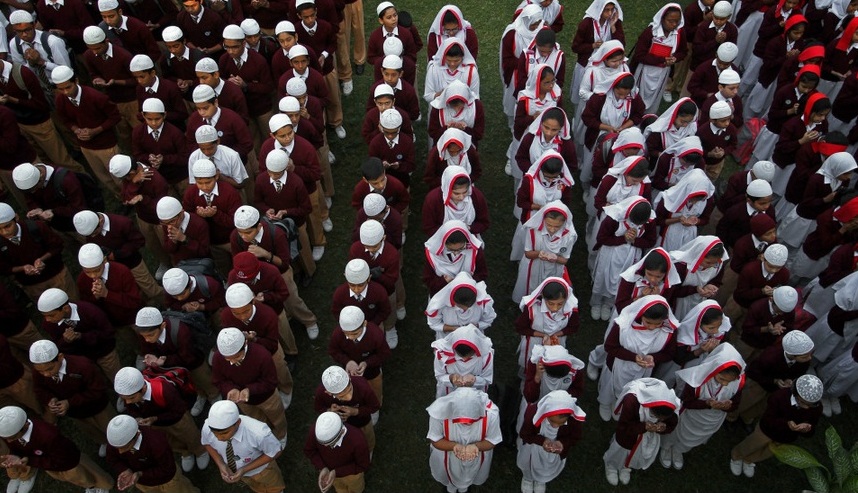 Pakistan Government's Reaction
PM Nawaz Sharif has declared three days of mourning over the massacre, which has sparked national outrage and has also put a firm pressure on government to take immediate measures and get rid of terrorism. PM Sharif convened a meeting of all parliamentary parties in Peshawar to discuss the security situation. Mr. Sharif also announced an end to the moratorium on the death penalty for terrorism cases.
Sharif's government promised peace negotiations peace with the Taliban but those efforts proved to be futile this year which weakened his position, prompting the army to launch an air-and-ground operation against insurgents along the Afghan border.
"I think nobody now talks about having any negotiations with Taliban, the only comment I have is that the Pakistani state should go after them," said veteran Pakistani journalist Rahimullah Yusufzai.
Separately, Pakistan's army says it launched air strikes late on Tuesday at militants in the Khyber and North Waziristan areas, although it is not yet clear if this was a direct response to the school attack.