On the occasion of Diwali, NSW Labor has c
onveyed its best wishes to the Hindus, Sikhs, Jains and Buddhists across NSW celebrating the festival of lights.
"Diwali is a joyous festival that brings families and communities together, symbolising the triumph of good over evil and the capacity of the human spirit for cleansing and renewal," Opposition Leader John Robertson said. "While I acknowledge Diwali's special significance to Australians of the Hindi, Sikh, Jain and Buddhist faiths, its message is truly universal.
"Having attended many Diwali celebrations already this year, I have seen first-hand how this festival has well and truly captured the hearts of Australians of all beliefs and backgrounds.
"Now is an opportunity to reflect on the symbolic message of Diwali – that justice will triumph over injustice, and the shining light of knowledge will cast away the darkness and ignorance in our world.
"The fact that NSW Parliament is now lit up to celebrate this festival exemplifies the important place the communities celebrating Diwali hold in our multicultural society. "On behalf of NSW Labor, I wish everyone all the best during this festival."
Shadow Minister for Citizenship and Communities Guy Zangari raised the celebration as a matter of public importance for discussion in Parliament.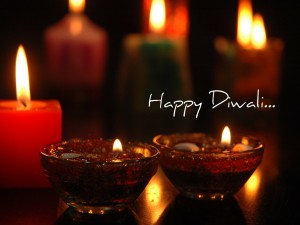 "The many traditions and religions represented in our state are what make NSW one of the world's most successful examples of multiculturalism," Mr Zangari said.
"Diwali has become a fixture in our cultural calendar, and showcases the diversity that makes our state so vibrant and rich. Our state and nation is enriched by the traditions and values of Diwali – of reflection and renewal, justice knowledge. As the lamps are lit, let us all commit to shine the light of justice and peace in our homes and in our communities."