SIMON Cowell has joined tributes to Australian singer and American Idol finalist Michael Johns, who has died aged 35.
Cowell tweeted this morning after hearing the news, calling the Perth-born singer "a truly great guy".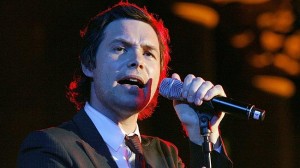 The charismatic performer, who charmed tens of millions of viewers on the US TV show, is believed to have died from a blood clot in his ankle, according to The Hollywood Reporter.
TMZ initially reported he died in his sleep, but then provided further detail: "Sources close (to) Michael Johns tell us he went to a doctor on Thursday to check out the pain he had been feeling in his ankle … the swelling and bruising had made their way up to his leg.
"We're told the next afternoon at his friends apartment … Johns' body was found on the couch unresponsive. When paramedics arrived, he was already dead."
The tragedy was confirmed by a tweet from the administrator of Johns website, which said: "It is with a heavy heart and inconsolable sadness that we confirm the passing of our friend Michael Johns."
Johns impressed the notoriously tough English judge Simon Cowell when he appeared as a contestant on the top-rating show in 2008.
Johns made it to the finals, finishing eighth, and in 2009 released an album, Hold Back My Heart.
Only last month he talked about his latest music.
In a statement, carried by Hollywood Life, Fox paid tribute to the singer, saying: "Michael Johns was an incredible talent and we are deeply saddened by the news of his passing.
"He was a part of our American Idol family and he will be truly missed. Our hearts and prayers go out to his family and friends during this difficult time."
The singer's family has also released a statement thanking everyone for "the outpouring of love and support".
"Our family is devastated by the passing of our beloved Michael, a wonderful husband, son, brother, uncle, and friend," it said.
"We appreciate the outpouring of love and support we have received from all corners of the globe. Please keep Michael in your thoughts and respect our need to grieve privately in this difficult time."