I am delighted to send my best wishes to the Pakistani community of New South Wales on the occasion of Pakistan Day.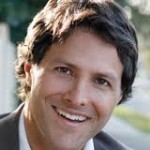 On this day, we celebrate the Lahore Resolution of 1940 which was the precursor to Pakistan's independence in 1947.
Ties between Australia and Pakistan, however, stretch back generations before this event. People from Pakistan were already living and working in Australia and having a formative influence on our history.
During the 1860s, some of the very first camel drivers from Pakistan were making history in outback Australia, just as many other Australians were at the time.
Both Australia and Pakistan have long-standing historical links to Britain and the British Indian Army, which has helped create a special bond.
The 15,000 people of Pakistani heritage in New South Wales today are an integral part of our multicultural community and in our cultural and economic development.
The people to people relationship between Pakistan and NSW continues to grow with a 44% increase in Pakistan-born residents at the last census (2011). There was also a 15% rise in two-way trade between Australia and Pakistan in 2013.
We also welcome a significant community of Pakistani international students at our universities and TAFEs each and every year. We hope they return home with many happy memories and serve as ambassadors abroad for NSW.
We have benefited from the Pakistani community's contributions to arts, culture and languages, passion for education, achievements in business and commitment to fostering community harmony in our multicultural society.
May Pakistan look forward to a peaceful and prosperous future supported by the values at the heart of the success of the Australian-Pakistani community.
May Pakistan's National Cricket Team also enjoy great success in the ICC Cricket World Cup being held in Australia next year!
I wish all those celebrating this occasion a happy Pakistan Day.
Hon Victor Dominello MP
Minister for Citizenship and Communities