Sydney (Tribune Report, Sunday 24, 2014); Liverpool Council organised fund raising event, for the Cancer Wellness Centre of Liverpool Hospital, and to build a social and business network of the people of Liverpool NSW. The occasion raised about $50,000 for Caner Wellness Centre and Young Adults Disabled Associated (YADA).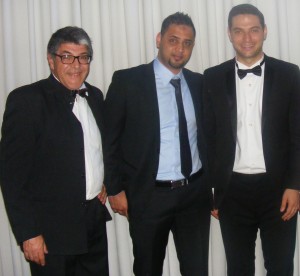 Speaking to the Occasion, the Mayor Ned Mannoun, in his welcoming address, described the prideful multicultural history of the city of Liverpool, he said, building a new international airport in future in the western region will make Liverpool City an international city and a pride for Australia. He said, the Liverpool Council has initiated and now in progress various mega project to make the city one of the top cities of Australia. Mr. Mannoun, thanked to the professionals, business community and hardworking people of Liverpool who, he said, are playing a great role in the development Liverpool city.
Mr. Ned Mannoun is the youngest and popularly elected Mayor of Liverpool Council who is very passionate to make Liverpool City the second largest City after Sydney in New South Wales, he has initiated 5 key mega projects and may small projects since he has become Mayor in 2012.
Prominent local businesses sponsored the event who received the sponsorship awards. About 400 prominent members of the Liverpool attended the function.