Italian ambassador to Turkmenistan was on holiday in the Philippines when he was arrested.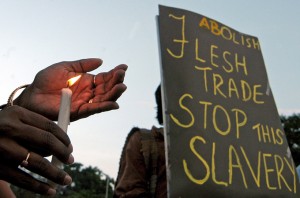 Police in the Philippines have filed a complaint for child trafficking and child abuse against a holidaying Italian diplomat arrested at a resort south of the capital Manila in the company of three boys.
Senior Supterintendent Romulo Sapitula of the Philippine National Police told the Associated Press on Monday that Daniele Bosio was arrested on Saturday at a resort in Laguna province. The arrest came after members of the child rights group Bahay Tuluyan alerted the police.
The 46-year-old Bosio is the Italian ambassador to Turkmenistan.
Bosio is accused of violating child trafficking and child abuse laws in the Philippines, Lily Flordelis, executive director of Bahay Tuluyan Foundation, told Media.
Flordelis and her deputy, Catherine Scerri, saw Bosio at the resort with the three children, and reported him to the police on Saturday evening.
"We were concerned, because it was obvious that he was not related to the children," Flordelis said. "We only found out later that he is a diplomat."
The arrest was confirmed by the Italian foreign ministry, according to the Agence France Presse news agency.
Abuse denied
According to Flordelis, Bosio denied abusing the children. She quoted him as saying that "the children are just having fun" at the resort, and he only wanted to help them.
Bosio allegedly picked up the three children aged 9, 10 and 12,  from the streets of Metro Manila and brought them to the place where he was temporarily staying.
According to a 1992 child protection law in the Philippines, any adult who is seen in public with an unrelated child with an age gap of at least 10 years can be reported to police, Flordelis said.
Bosio is also accused of violating a separate law on child trafficking. The 2003 law prohibits the "recruitment, transportation, transfer or harbouring, or receipt of persons with, or without the victim's consent or knowledge, within or across national borders" by means of coercion, fraud and deception.
Al Jazeera repeatedly tried to contact the Italian Embassy in Manila, but there was no response. The Philippine foreign ministry, meanwhile, said that it has "no information" about the case, and directed all questions to the Italian Embassy.
Flordelis said the Italian Ambassador to the Philippines, Massimo Roscigno, has pledged to "cooperate" with Philippine authorities in pursuing the case.
Flordelis said child trafficking was prevalent in the Philippines, but few people have been prosecuted so far.
"We really have to be responsible for the safety of our kids, and ordinary citizens need to report to police if they see a suspicious situation," she said.