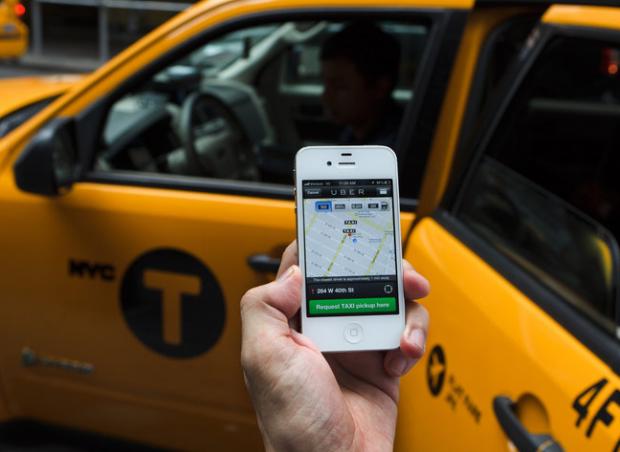 Arrest of Uber driver in Delhi has sparked debate on safety of Women in India
The Delhi city government has banned international mobile taxi-booking service Uber after one of the taxi drivers was arrested on charges of raping a female passenger. The statement issued by Delhi transport department said Uber has been "blacklisted" from providing any transport services in the Indian capital for "misleading customers".
"The services of Uber have been blacklisted. We have just issued an order saying Uber's activities stand banned in Delhi," Special Commissioner of Delhi Transport Department, Satish Mathur confirmed.
The driver, Shiv Kumar Yadav, was arrested Sunday after allegedly raping a 25-year-old woman who was returning home from dinner on Friday night. The arrested driver, Shiv Kumar Yadav, appeared in court on Monday and was remanded in custody for three days. According to Reuters reports, Yadav, 32, faced rape charges in 2011 as well, though they were ultimately dropped after his accuser — also a taxi passenger — agreed to a settlement.
Uber CEO Vows Justice for Rape Victim
"What happened over the weekend in New Delhi is horrific. Our entire team's hearts go out to the victim of this despicable crime. We will do everything, I repeat, everything to help bring this perpetrator to justice and to support the victim and her family in her recovery" Travis Kalanick, Uber's chief executive officer has said.
In the wake of the controversy to engulf the US-based ride-sharing company, CEO of Uber, has issued an statement saying: "We will work with the government to establish clear background checks currently absent in their commercial transportation licensing programs. We will also partner closely with the groups who are leading the way on women's safety here in New Delhi and around the country and invest in technology advances to help make New Delhi a safer city for women."
The criticism on Uber comes at a point when the company has faced critical news coverage in the United States over its driver screening and has apologized for comments by an executive. Uber is also facing legislative hurdles in countries including Germany, France, Thailand and Vietnam.
Uber incident prompts protests and calls for tougher laws
In India, the Uber incident has sparked protests and debates for tougher laws to protect women in India. The alleged rape is an alarming reminder of the country's inability to offer safe commute for women even after the sad incidence of the gang rape of a student in 2012, which shocked the nation and provoked India to tighten rape laws.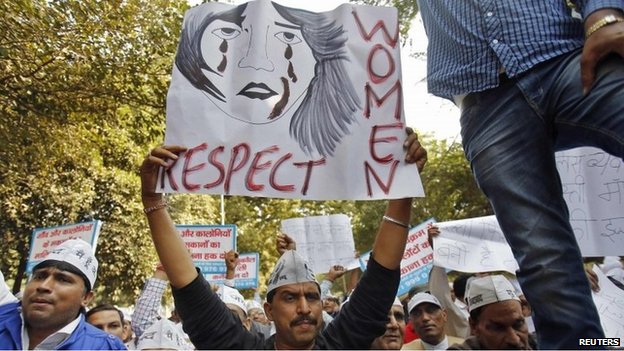 New Delhi police will also question Uber executives about their hiring practices and how the company conducts background checks on prospective drivers. "Every violation by Uber will be evaluated and we will go for legal recourse," Madhur Verma, deputy commissioner with the Delhi police, told Reuters.
Uber incident reveals Indian capital not so safe for women
The arrest of an Uber driver for raping a young woman in Delhi has shaken the false sense of security that taxi apps have given.
A big part of the reason I take private cabs is I assume they are being monitored and so I am safer. Waiting for an explanation from Uber.

— Rukmini S (@rukmini_shrini) December 7, 2014
    But the incident has not only affected Uber's repute as a safe and reliable transportation service, but has also reminded urban Indian women that not much has changed since Dec. 16, 2012 when a 23-year-old medical student was brutally gang raped on a Delhi bus.
Dont use cabs. Dont go to school. Dont walk on the road. Dont use the bus. Dont use auto. Dont live. Dont breathe. Because men rape. — Vande Mataram (@UnSubtleDesi) December 7, 2014
The issues faced by women in India go well beyond Uber. India is the fourth-most dangerous place for a woman to take public transport, according to the Thomson Reuters Foundation poll. It was ranked second-worst on safety at night and for verbal harassment. On average, 40 cases of crimes against women are registered daily by Delhi police.
Chetan Bhagat, an Indian author and columnist, has perhaps a better suggestion to offer:
Don't ban Uber. Work with them to make transport safer. And fix corrupt police and RTO that either harasses or wants bribes for verification

— Chetan Bhagat (@chetan_bhagat) December 8, 2014
Demands for better security of Women
Concerned citizens and politician, distressed by the latest rape incident in Indian capital, have renewed their demands for better security for women.
To make streets safe and to ensure women's safety, there should be proper street lights, more toilets in all areas, and fix pavements, as well as CCTVs installed in buses and bus stand shelters.
"Violence, as well as discrimination against women, and sheer denial of women's dignity and rights, has been a huge concern for Delhi's citizens" says Shuddhabrata Sengupta. In her article, A Women's Charter for Delhi Elections, she has requested women voters and political parties to give priority to Indian women issues in upcoming Delhi elections.
Meanwhile Aam Aadmi Party has insisted that "Street lights need to be installed and made functional in all streets of the capital and all pavements to remove dark spots."
Aam Aadmi Party has also put forward a 10 point agenda on women's security to ensure that #DelhiShamedAgain never trend and such sad incidents never happen again.