NZ Prime Minister says: It's when, not if, for New Zealand troop deployment against ISIS
Wellington (New Zealand) – Britain on Tuesday encouraged New Zealand to join the fight against the Islamic State group.
During a visit to Wellington, British Foreign Secretary Philip Hammond told reporters that Britain would "very much hope" New Zealand would become an active participant in the coalition of nations fighting the militant group in Iraq.
"I know there's a debate going on within New Zealand about how New Zealand should make that contribution, and every nation in the coalition is making its contribution in a different way," he said. "Frankly, we've got used to New Zealand being there alongside us, alongside the U.S., the U.K, Australia, as part of the family."
He said New Zealand has capable armed forces that can easily work alongside troops from the U.K., the U.S. and Australia. He said Iraq is not asking for other countries to fight its war for it but rather is seeking help from them to train troops and give them air cover.
"We would very much hope that New Zealand will be an active participant in a fight which is all of our fight," Hammond said.
As the militant threat was worldwide and New Zealanders faced a threat not only in their homeland but also when they traveled abroad, said British Foreign Secretary.
New Zealand in November announced it was sending military planners to evaluate its options in Iraq. Prime Minister John Key said his government intends to make a decision this month about what role to play.
It's when, not if, for New Zealand troop deployment against Isis – says PM John Key
New Zealand's Prime Minister John Key made it clear at his post Cabinet press conference the only decision to be made in terms of New Zealand's contribution to troop training was where and when they would be deployed.
"Isis is something we have to confront," he said. "They are a brutal organisation … this is an organisation that has used children to behead people, they have thrown gay people off building structures, they are out there murdering people.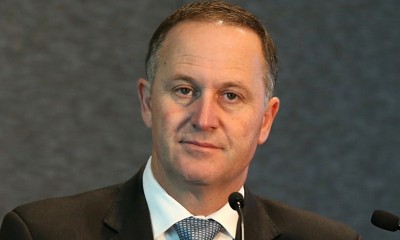 "Are we really saying that New Zealand, a country that stands up for what's right and fair, is going to be one of the few countries in the developed world that is going to do absolutely nothing? I don't think most New Zealanders would support that view."
There would be danger, he acknowledged.
"New Zealand has got to make the correct choices in terms of what we do, but I don't think doing nothing is an option."
Mr Hammond hosted a meeting in London in January of the foreign ministers of 21 countries involved in the fight against Isis where he was reported as saying it would take a year or two to push Isis out of Iraq.
Meanwhile, the first major poll on deploying troops suggests 50 per cent of New Zealanders support a non-combat troop training role, but a sizeable minority, 45 per cent, oppose it.
– NZ Herald/Fox News