Jessica Ainscough, self-described "Wellness Warrior," who attempted to battle a rare form of cancer with alternative therapies, died on Thursday the age of 30.
The former Dolly magazine online editor gained thousands of followers on social media after she shunned traditional medicine to embark on a journey using Gerson therapy. The therapy uses coffee enemas, juices, supplements and a strict vegan diet, yet is banned in the United States and generally discredited by medical practitioners, according to the American Cancer Society and Cancer Australia.
Seven years ago, Australian Jessica Ainscough was diagnosed with epithelioid sarcoma, a slow growing soft tissue tumour in her left arm. The survival rate of this form of cancer for is 68% at five years and 61% at 10 years, according to the U.S. National Library of Medicine.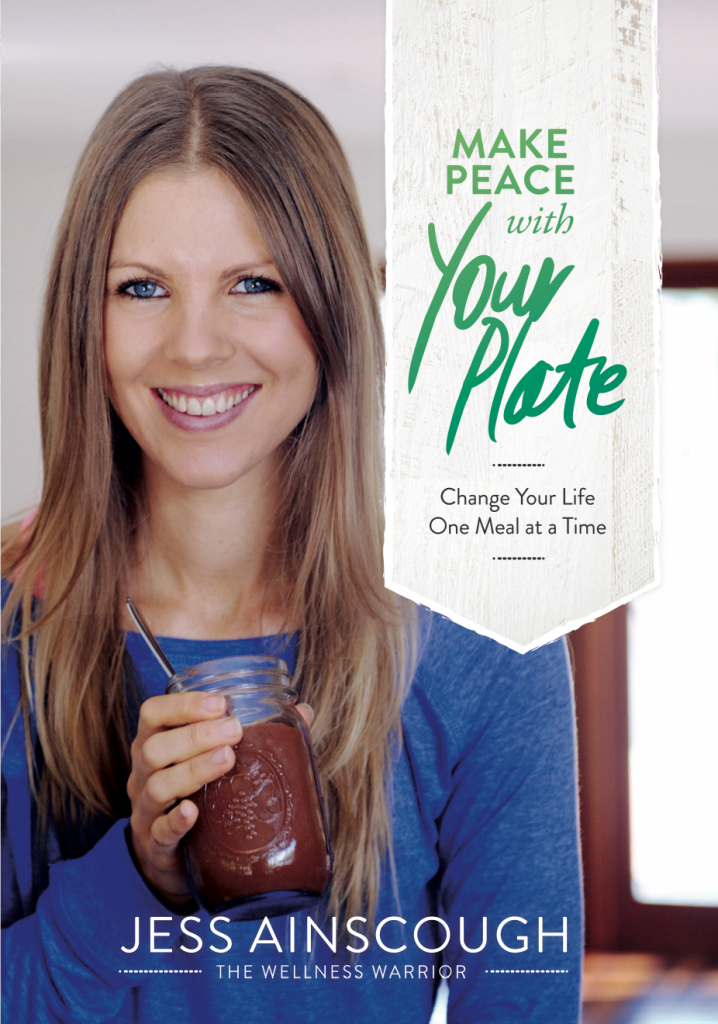 Jessica Ainscough, known as the 'Wellness Warrior' to her thousands of social media followers, was diagnosed with a rare form of cancer at age 22.
Called epithelioid sarcoma, the cancer spread through her entire left arm and shoulder.
She underwent chemotherapy which was initially successful, but within a year the cancer had returned. Doctors told Jessica her best hope of beating the disease was to have her arm amputated. She refused.
She told her doctors she was declining all further conventional medical treatment to follow the Gerson therapy of 'radical detoxification'.
"They were unimpressed," she told The Australian in 2012. "They said I would die, basically. They used the phrase 'nail in your coffin'."
Instead of chemotherapy, Jessica followed the Gerson regimen of drinking 10 raw juices and undergoing five coffee enemas daily, as well as mineral supplements and sticking to a strict vegan diet.
"I didn't chop off my arm. I didn't go into aggressive, full-body chemotherapy. I didn't accept that my doctor's 'solution' was the only course of action," Jessicawrote on her blog.
"I decided that I would do everything in my power to thrive in life, despite the looming expiration date I'd been given. I learned how to treat myself with absolute kindness & self-respect.
"I radicalised my diet. I systematically detoxified my body — and mind. I discovered that wellness isn't a destination, but a loving (and unconditionally forgiving) relationship with your own body."
Jessica died on Thursday last week, according to her website.
"On February 26th, 2015, the world lost one of its brightest sparks," her site now reads.
"After 30 years, seven of which were spent thriving with cancer, Jess Ainscough peacefully passed away."
Ainscough published a book about her experiences, released a cleanse kit, created a recipe e-book and a jewellery line, gave motivational talks and updated her blog with stories of nutrition, yoga and wellness. Her followers grew to a number in the hundreds of thousands on Instagram, Twitter, Facebook and on her website.
In a sad twist, Ainscough's mother, who also attempted to treat breast cancer with Gerson therapy, died in 2013. Ainscough's final post on her blog was a Christmas update saying how her mum's death had broken her and she had retreated in to "self-care hibernation."
This year absolutely brought me to my knees. I've been challenged, frightened, and cracked open in ways I never had before. After my mum died at the end of last year, my heart was shattered and it's still in a million pieces. I had no idea how to function without her, and it turns out my body didn't either. For the first time in my almost seven year journey with cancer, this year I've been really unwell. I've lived with cancer since 2008 and for most of those years my condition was totally stable. When my mum became really ill, my cancer started to become aggressive again. After she died, things really started flaring up.

Ainscough detailed her deteriorating condition in a December 2014 post to her many followers. She revealed that she had suffered non-stop bleeding from her armpit for 10 months and was extremely weak, but that the cancer was still contained to her left arm and shoulder. She also revealed that she had started working with an oncologist.

Three months later, the illness had claimed Ainscough's life. Since her death, her social media accounts have been blocked, her videos set to private and her blog redirects to a statement regarding her death:

On February 26th 2015, the world lost one of its brightest sparks. After 30 years, 7 of which were spent thriving with cancer, Jess Ainscough peacefully passed away.
Expressing their sadness, Jessica's friends and family noted on social media:
Be Kind. Be Brave. Be Well. RIP the beautiful & always inspiring #jessainscough #thewellnesswarrior ✨… https://t.co/0952I0AuUk

— Laura Pike (@LauraEPike) March 3, 2015
Rest in peace with the angels darling, @jessainscough you were an inspiration to so many. The world… https://t.co/JTaPIKocxf — Bianca Romeo (@biancaromeo) February 27, 2015
Sending love to Jess Ainscough's many friends around the world. She was a radiantly positive person and will be deeply missed. — Gemma Munro (@gemmamunro1) February 27, 2015
Vale to #jessainscough who fought hard, her way, and chose to devote her life to beating cancer. Your efforts & kindness were not in vain.

— Lauren Bremner (@laurenrbremner) February 28, 2015