A tropical cyclone has battered Australia's Barrier Read coast, knocking out power and phone lines for thousands of people before weakening and downgraded to a Category 1 storm, from a previous 5, which is the strongest.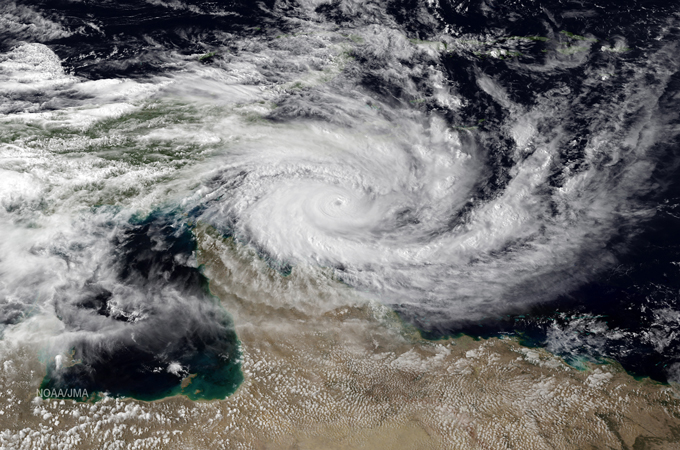 Tens of thousands of people hunkered down overnight as strong gales and heavy rains lashed the far north. There were no reports of injuries and while power was cut to some communities and buildings sustained some damage, there were no reports of major damage to infrastructure, authorities said on Saturday.
"I am greatly relieved that at this time we've had no reports of either death or injury," Queensland Premier Campbell Newman said.
Even though tropical Cyclone Ita was downgraded, Newman urged residents to stay at home or in shelters as wind gusts of up to 120 km per hour and heavy rain were still forecast for some areas.
Shortly before noon, the storm was estimated to be 80km southwest of Cooktown and 115km northwest of the tourist city of Cairns, the weather bureau said.
It is expected to further weaken as it moves south and turn into a tropical low as it heads back out over the Coral Sea late on Saturday.
The storm, the strongest to approach the Queensland coast in three years, was classified as a tropical depression when it marched across the Solomon Islands late last week, killing at least 23 people, according to the United Nations.
While the heavy rain may be welcomed in parts of northeast Queensland where drought has been forcing farmers to slaughter record numbers of animals as grazing land has wilted, sugar farmers, who grow about 95 percent of the sweetener produced in Australia, are expecting crop losses.
Cyclones in Australia are measured from 1 to 5, with 1 the weakest and Category 5 with winds exceeding 280km per hour.