Small business advisory service providers can now apply for funding of up to $200,000 per annum over three years to provide expert advice to small businesses under the Australian Small Business Advisory Services programme.
Supporting small business is a central part of the Abbott Government's Economic Action Strategy to build a strong, prosperous economy and a safe, secure Australia. Over the next three years funding of up to $600,000 will be made available per organisation through the ASBAS programme to provide the engine room of our economy with easy access to low cost, high quality, expert advice.
The theme of the ASBAS programme is Business Solutions 2014, and successful applicants will be funded to deliver five advisory services to small business: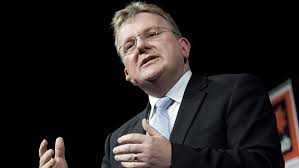 1. Funding avenues and financial analysis;
2. Building your business;
3. Making the most of your talent and team;
4. Management capabilities; and
5. Digital engagement implementation.
Small businesses employ more than four million Australians nationwide and this assistance will help the sector grow and prosper.
Ensuring small businesses – whatever their stage of start-up or expansion – have access to professional and low cost advice is an important way to ensure success.
Under the previous Labor Government 519,000 jobs were lost in small business. This is a statistic we're keen to arrest through targeted programmes like ASBAS to improve the prospects of our small businesses and to help them innovate and become more productive.
Applications for the competitive, merit based programme for eligible not-for-profit small business advisory service providers, such as Business Enterprise Centres and Chambers of Commerce close on 12 November 2014.
More information on the ASBAS programme and how to apply for funding is available at www.business.gov.au/asbas or by contacting 13 28 46.