Karachi (Tribune International Report, 21 August 2022): The renowned name of Pakistani songster Nayyara Noor died in Karachi at the age of 71. She was suffering from a brief illness for the last few days. Her funeral prayer will be offered at 4 pm today at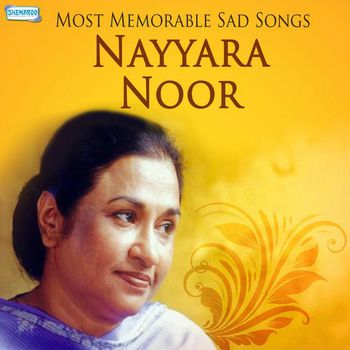 Masjid/Imambargah Yasrab located at Defence Phase-8 cemetery in Karachi.
Nayyara Noor, the melody queen of Pakistan, was one of the top playback singers in Pakistan. She sang evergreen songs in movies which will be remembered forever.
Nayyara Noor was born on November 3, 1950, in Guwahati, Assam where she spent her early childhood days. She was seven when her family migrated to former East Pakistan and then to (West) Pakistan.
Noor started singing songs on Radio Pakistan in 1968 and then on Pakistan Television in 1971. Then, she moved to Lahore and make a breakthrough in the Pakistani film industry, and never looked back on her unstoppable musical journey began. In 1973, she was accorded the Nigar Award for Best Playback Singer in the film Gharana. In 1977, her reputation peaked as the songs of the film Aaina touched the hearts of Pakistanis.
Hundreds of Nayyara Noor's songs for Pakistani films are still fresh in her fans' memories even today. Her fans across the subcontinent also remember her ghazals even today.
In 2006, Noor was honoured with the Pride of Performance Award, and in 2012, Nayyar farewelled her professional singing career by saying that it is honorable to step back in time.