Tribune International, Report by Sarwat Hassan
A prominent international speaker, journalist, writer, editor-in-chief of Tribune International (Australia), weekly columnist for Akhbar-e-Jehan, and founding director of Halal Expo Australia will attend the Thailand Halal Assembly (THA) 2022.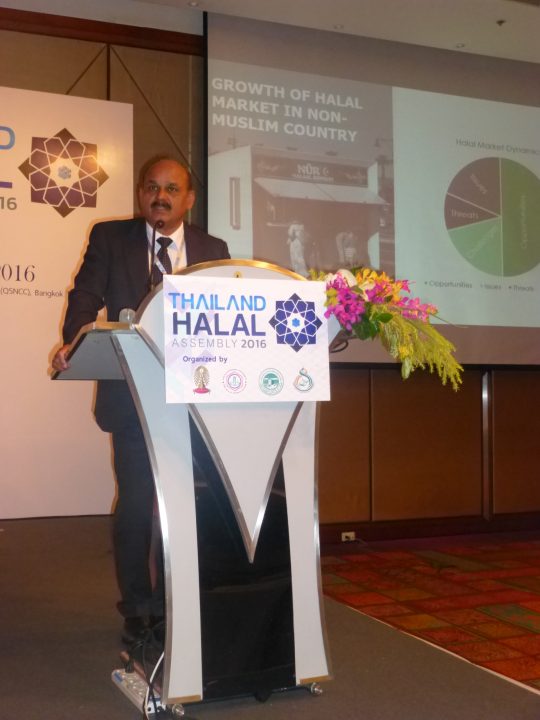 Thailand Halal Assembly (THA) is one of the most prestigious and informative annual international conferences for Muslims and non-Muslims. Since its inception in 2014, the Thailand Halal Assembly has gained remarkable popularity around the world, especially in the Muslim world. In collaboration with the Central Islamic Council of Thailand (CICOT), the Halal Standard Institute of Thailand (HSIT), and the Standards and Metrology Institute for Islamic Countries (SMIIC), the Halal Science Center Chulalongkorn University (HSC-CU) deserves the highest credit for organizing such an impressive mega event every year.
The Thailand Halal Assembly (THA) 2022 will be held at Chulalongkorn University in Bangkok, Thailand, from 15 to 16 December. The 2-Day event will host the International Halal Science & Technology Conference (IHSATEC) 2022, the 15th Halal Science Industry and Business conference (HASIB), and the 8th International Halal Standards and Certification Conference (IHSACC).
Mr. Hassan will present his paper on 'Muslim Millennials, technological challenges, and promoting halal lifestyles', in the session 'Future, Challenges, and Opportunities of Halal Products'.
[END]