(Tribune International): A book launch ceremony of an Urdu book 'Shanakht Kay Qaidi' (Stranded in Identity) written by a famous writer and senior Journalist Syed Atiq ul Hassan was launched in a very prestigious launching ceremony in Sydney on Sunday 11th of November, at the The Connections, Rodhes, NSW. A well-known, book authors from Pakistan based in Sydney Mr. Ashraf Shad, Dr. Raza Baqar and Professor Dr. Rais Alvi were invited as speakers who reviewed and highlighted the key dynamics and the various chapters of the book. Syed Atiq ul Hassan presented his keynote speech on the background and reasons of writing and published 'Shanakht Kay Qaidi. He said Pakistan was created on the name of providing equal rights on merits and equal opportunities in all the fields of life to every citizen of Pakistan indiscriminately but it was not done and this was the reason the citizens of former East Pakistan and now Bangladesh stood up for their equal rights and eventually separated from Pakistan in 1971 and now Bangladesh is flourishing as an impressive nation who GDP is higher than Pakistan. Since split of the country a nexus of landlords, tribal leaders, business tycoons and crook politicians and army are running in Pakistan as a mafia for their own vested interest. On the name of politics and democracy with the army or army itself in interval take the control of government. In Sindh the people are administratively and constitutionally have divided the province of Sindh as Sindh ruler and Sindh urban, but the fact of the mater is between Muhajirs (the people who migrated from India in 1947 to Pakistan) and the people who were already there (Sindhi speaking).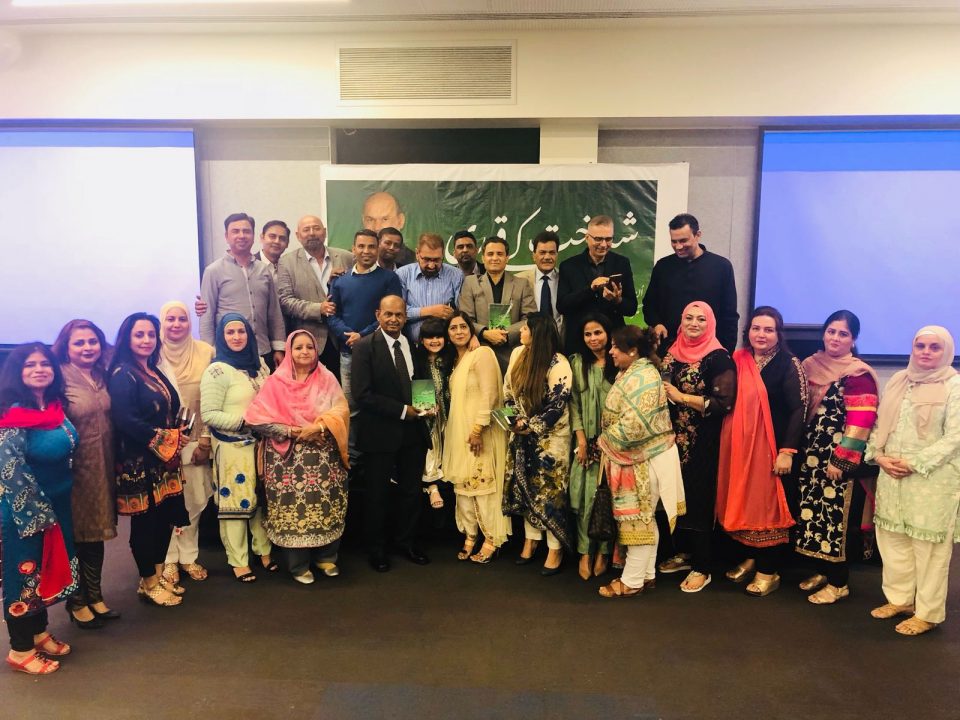 The 10 chapters of the 'Shanakht Kay Qaidi reveals stunning stories of discriminations, tortures and racism against the Muhajirs (Urdu-speaking) whose grandparents and parents migrated to newly created Pakistan from India on the name of Pakistan where equal one gets equal opportunity in 1947. Yet, after 70 years to the creation of Pakistan equal rights to all the citizens could not be delivered. The author Syed Atiq ul Hassan has documented his own experiences, observations about the discrimination and torture he had been gone through when he was student and in profession in Pakistan.
The decent audience largely applaud author's speech and purchased the book with great interest.