Sydney (Tribune International, 23 April 2021): IPDC (Islamic Practice and Da'wah Circle) NSW branch organised a highly prestigious annual Iftar Dinner on Friday 23 May 2021 at Rydges Hotel, Rosehill NSW. In this occasion distinguished religious scholars, political and community leaders and intellectuals attended the event.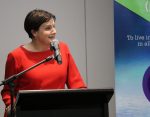 Islamic Practice and Dawah Circle (IPDC) is an Australia-wide community organisation primarily established by Bangladeshi-origin Australians. While it organises numerous Iftar events at various suburbs in all states of Australia for its members, this Iftar event was arranged for the members of the greater Australian community.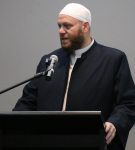 Sheikh Abu Hurayra, Imam of the St Mary's Masjid, recited from the Qur'an at the commencement of the event. A brief discussion session was moderated by Mr Shibly Abdullah, Lecturer of Charles Sturt University. Mr Kamal Mahmud, the President of IPDC NSW, thanked all the guests in his welcome speech.
The respectable speakers included Sheikh Shady Alsuleiman, President of the Australian National Imams Council, Ms Jodi Leyanne McKay MP, Leader of the Opposition in the NSW Parliament, Mr David Shoebridge MLC, Member of the NSW Legislative Council, former NSW
Senator Lee Rhiannon, Ms Mary Waterford AM, Chairperson of Sydney Alliance, Sheikh Adid Alrubai, representative of the Grand Mufti of Australia, Sheikh Jalal Chami, Amir of ASWJ Revesby, Reverend Dr Patrick McInerney, Director of the Columban Centre for Christian-Muslim Relations, Bishop Vincent Long OFM, Bishop of Parramatta at St Patrick's Cathedral highlighted various issues such as the practical lessons of the month of Ramadan, impacts of fasting, the aspects of love and social justice in Islam, the role of religion in creating harmony and coexistence in the society, the importance of shared values between various faiths.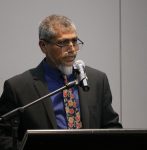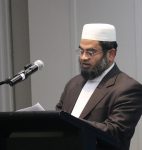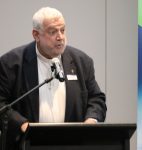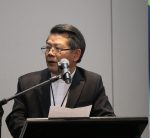 On behalf of the IPDC, Dr. Rafiqul Islam, Central President, and Mr Moniruzzaman, secretary of the organisation, thanked the attendees for their valuable participation.
Several other dignitaries from various communities and organisations also joined this Iftar event, such as Dr Jan A. Ali, Senior Lecturer of Western Sydney University, Dr Naim Islam, Chairman of Charity Right Australia, Zia Ahmed, Managing Editor of Australasian Muslim Times, Abdullah Yousuf Shamim, Editor-in-Chief of Suprovat Sydney, Syed Atiq ul Hassan, Editor-in-Chief of Tribune International, Mohammad Abdul Matin, Secretary of Sydney Press and Media Council, and other representatives from Sydney Alliance, Transport Workers Union, Community Migrate Resource Centre, Allied Industries NSW United Workers Union, Al Khauther, Mercy Mission, Australian National Imams Council.